LeBron James laughs at media question eerily similar to one from last year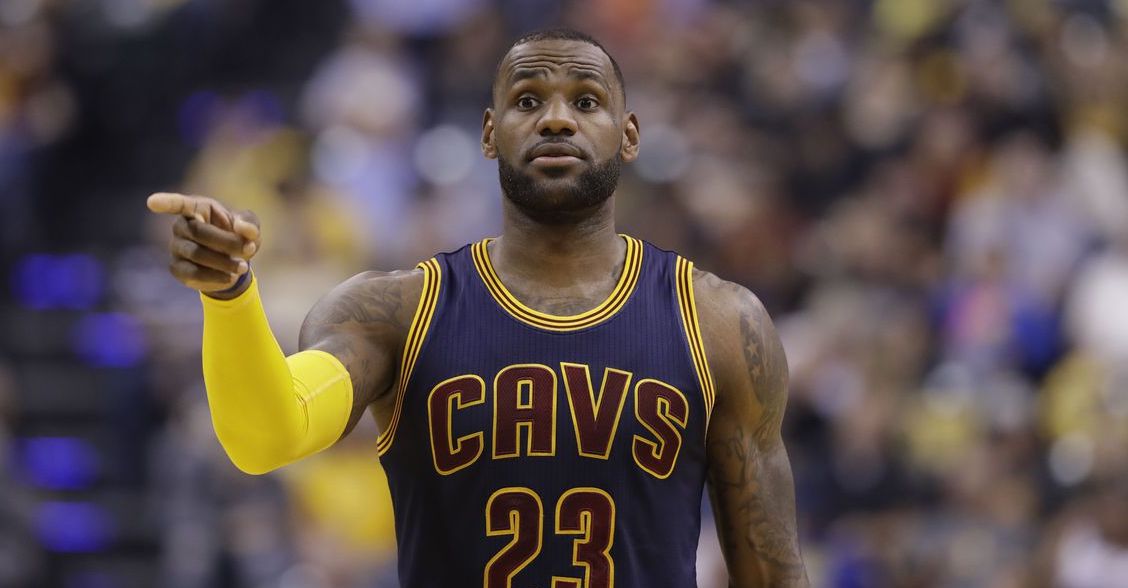 The Cleveland Cavaliers once again find themselves in an all-too-familiar position trailing the Golden State Warriors in the NBA Finals.
This has led to many unique questions being posed to LeBron James with his team being in a precarious position in the series. During a media session on Tuesday, James had a vaguely familiar reaction to a question that sparked up a comparison to memorable moment from last year.
The situation in question came when he was asked about the pace of play in the game, the four-time league MVP had the same chuckle reaction as to when he was asked prior to Game 5 of the 2016 NBA Finals about his reaction to Klay Thompson calling him too sensitive.
To James' point, the Cavaliers had much success playing an uptempo style in this year's playoffs prior to the NBA Finals holding a nearly unblemished 12-1 record. In fact, Cleveland had held the highest offensive efficiency rating at 120.7 points per 100 possessions and were second with 116.3 points per game on postseason-best marks of 50.7 percent shooting from the field and 43.5 percent from beyond the arc.
All of this has given James no reason to question the pace of the game against the Warriors given their high level of success in it heading to the NBA Finals. Although Golden State has gotten the upper hand in the first two games of the series, there clearly isn't any concern about the tempo of the game affecting them in a negative manner moving forward.
If James' response is any indication of what's to come, he could be in store for more triple-double like performances ahead in the series.