LeBron James, Kyrie Irving, Kevin Love make franchise history in Game 2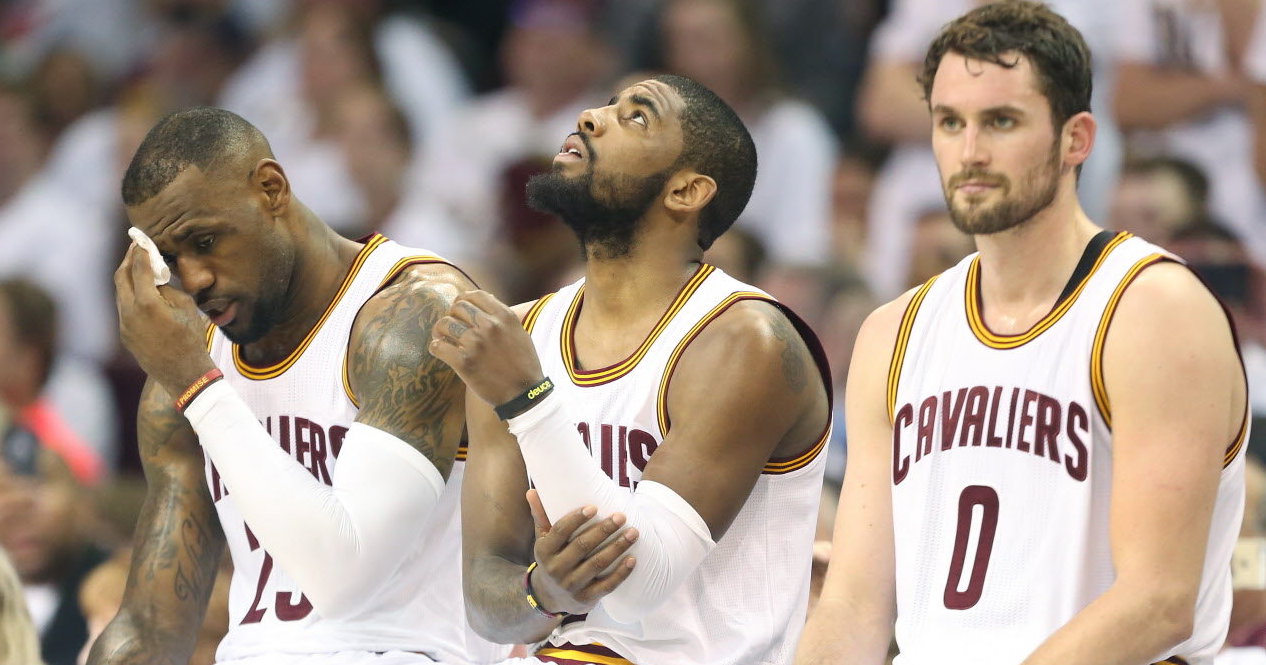 The Cleveland Cavaliers protected their home court as they took a 2-0 series lead over the Indiana Pacers on Monday night. It was a hard-fought couple of wins for the Wine and Gold, who overcame a stubborn and talented Pacers outfit in the first two games.
As the Cavs rallied together and answered every Pacer scoring run, they leaned on the excellence of their Big Three in order to lead the way and come away victorious.
Kevin Love sparked the Cavaliers crowd into a frenzy during Game 2. The UCLA product was wearing out the Pacers down low on the block, and drew a momentum-swinging charge call as he was doing it all after halftime. He registered 27 points and pulled down 11 rebounds, connecting on all 12 of his free throws on the evening. Love was immense, and when he is aggressive the Big Thee is almost unstoppable.
LeBron James and Kyrie Irving were superb on the night also as the latter had a game-high 37 points while the former went for 25 points, 10 rebounds, seven assists, four steals, and four blocks in another dominant display.
The Big Three combined for 89 points during the win, and it was the first time three Cavalier players have all scored 25+ points in the same playoff game in franchise history.
It's a great sign for the defending champs, as they'll need the best out of Love, Irving, and James to get through a competitive Eastern Conference bracket and return to the NBA finals.
Things are looking good for the Cavs, as they're finally capturing the kind of form that enabled them to win the NBA championship last season.