LeBron James jokes that he would've taken sip of red wine if beer vendor had some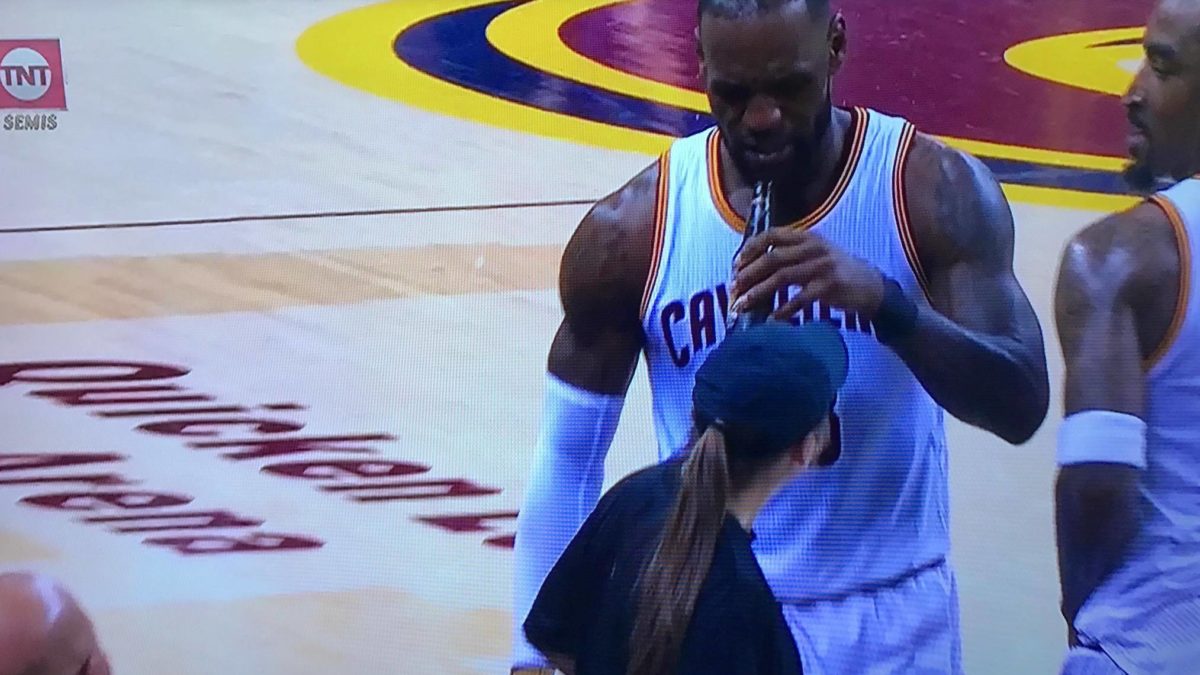 In a brief moment of levity in Cleveland's dominant Game 1 victory over the Toronto Raptors on Monday, LeBron James pretended to take a sip of beer after he got fouled on a play in the second half. James didn't actually take a sip, he was just having some fun with the Quicken Loans Arena vendor. But if the vendor had some wine, James may have taken a sip.
At least, that what he jokingly said after the game.
From SI's Ben Golliver:
LeBron James on grabbing the beer during Game 1: Not much of a beer guy. If she had had some red wine, I probably would have taken a sip." pic.twitter.com/1O0IqhgiPN

— Ben Golliver (@BenGolliver) May 2, 2017
After winning Game 1 rather easily, James is clearly in a good mood.