LeBron James gets irritated by reporter in Game 3 postgame presser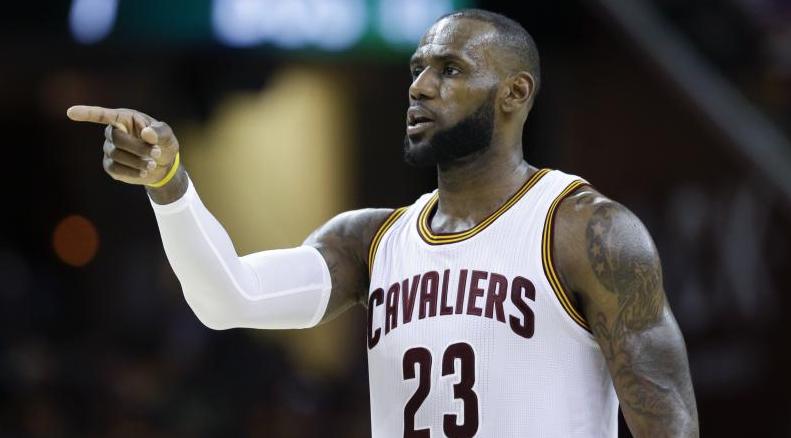 The NBA's defending champion Cleveland Cavaliers squared off against the Boston Celtics inside Quicken Loans Arena last night for Game 3 of the Eastern Conference Finals, resulting in a 111-108 come-from-behind victory for the road-bound Celtics.
There were several takeaways from last night's game. At halftime, the Cavs were leading by 16 points (66-50). However, the Celtics battled back to win Game 3 with a buzzer-beating three from Avery Bradley.
During his post-game media availability, Kenny Roda of WHBC in Cleveland asked Cavs forward LeBron James, who recorded 11 points (4-of-13 from the field, 0-for-4 from beyond the arc), six assists, six rebounds, one block, and one steal in Game 3, about his surprisingly low yield of points.
For the record, James scored only three points in the second half. Roda asked James if Boston's defense was the culprit, or if it was just an off night.
"Nah," James said as he shook his head. "I was just pretty poor. What do you want me to say? It seems like you only ask questions when we lose. It's a weird thing with you, Kenny. (You) always come around when we lose, I swear."
LeBron James snipes at a reporter after Game 3 loss: "You only ask questions when we lose… You always come around when we lose, I swear." pic.twitter.com/QoIdcbK021

— Ben Golliver (@BenGolliver) May 22, 2017
James' 11 points in Game 3 was the fourth-lowest total in his 210-game postseason career. Needless to say, that probably won't happen again. Game 4 is set for 8:30 p.m. on Tuesday, right back inside Quicken Loans Arena. We'll just have to wait and see if James and the Cavs can get back on track.
LeBron James finishes w/ 11 points. Fourth-lowest total of 210-game postseason career. Worst since 7 points vs. Pacers in Game 5 of 2014 ECF

— Ben Golliver (@BenGolliver) May 22, 2017