LeBron James hates losing, but isn't worried about Cavs' current losing skid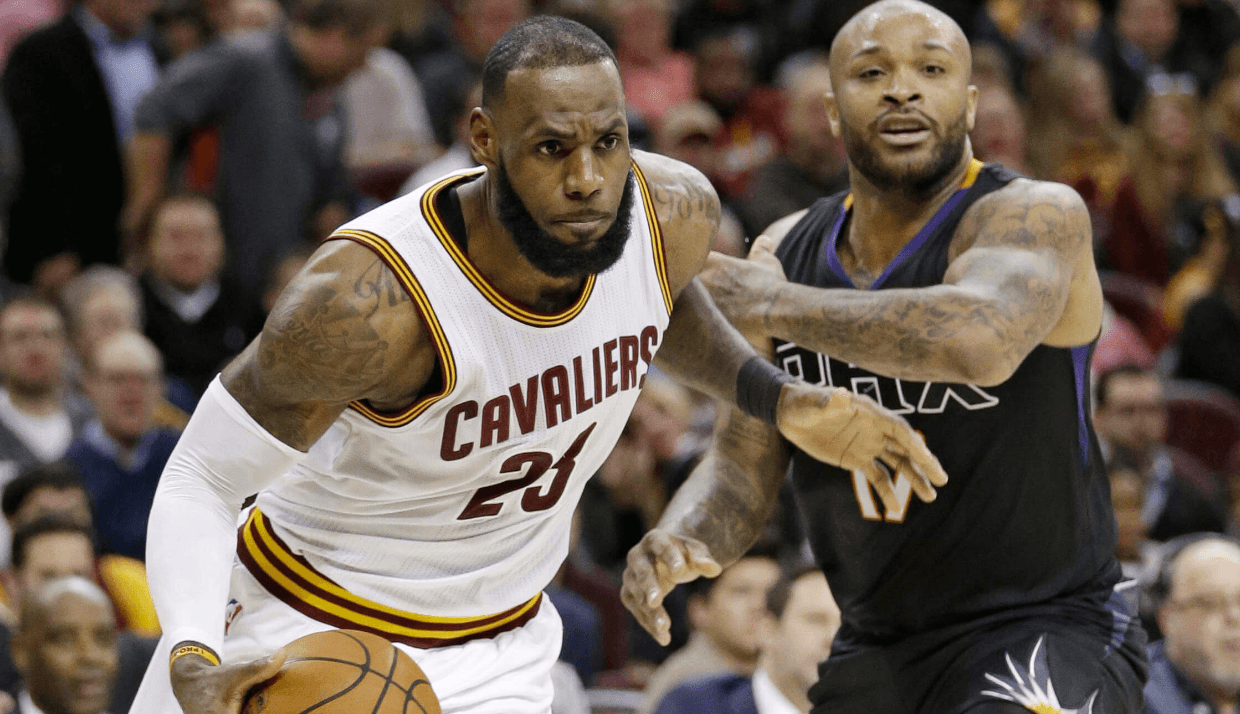 As the NBA's defending champion Cleveland Cavaliers prepare for tonight's match-up against the New Orleans Pelicans inside The Smoothie King Center at 8:00 p.m. EST, they find themselves in a bit of a slump.
The Cavs, who have lost four of their previous six games, have been dealing with a myriad of complications, including illness, flight delays, and trying to acclimate Kyle Korver into their rotation.
After this morning's shootaround, LeBron James, Cavaliers superstar small forward, spoke to Joe Vardon of Cleveland.com with regards to his team's recent set-backs.
We played well last game. Um…you know, I think it was a great game against the  (San Antonio) Spurs," James said as he tried recalling recent games. "Obviously, we didn't play well against Golden State."

"…I'm trying to think of the other games. We were in Utah and Portland. Portland was just a crazy situation, obviously because of the travel (delays). (In) Utah, we gave ourselves a chance. We just had a bad second quarter."

"You know, so we've played some OK basketball – not as great as I'd like, but we're also in transition mode as well. You know, we had some guys in and out. Kev (Kevin Love) was in and out, Ky (Kyrie Irving) was in and out. We're just now getting Kyle (Korver) to feel more acclimated every day. So, I'm not ok with the losses because I hate losing. I'm a terrible, terrible loser, but we'll be better."
Vardon then asked James if he would do anything differently to break out of the rut. James gave a quick reply.
No, because it doesn't feel like we've lost four out of six to be honest. I mean, we're still first place in our conference and we're still one of the best teams in the league. So, you know, it's not a big issue. It's something we'll iron out."
James played a hefty 45 minutes in Saturday night's overtime loss to the Spurs. Tyronn Lue, Cavs Head Coach, considered sitting James at one point, but he didn't want to mess up his rhythm, as Vardon reports.
He (James) felt good and he's in a good rhythm, so he just wanted to continue to keep playing."
James briefly mentioned the 35-point blowout loss to the Golden State Warriors on January 16th; a game in which the Cavs had just 11 assists as a team and shot 9-of-34 (26.5%) from beyond the three-point line. Warriors point guard, Steph Curry, lit the Cavs up with his five three-pointers and season-high 11 assists.
Cleveland's 16-point loss to Portland on January 11th often gets brushed under the rug due to "travel woes," but the Trail Blazers had travel problems of their own that night – even more than the Cavs.
So, there may indeed be some underlying factors in the Cavaliers' recent slump, including lack of assists, lazy perimeter defense, and poor shooting from the field. But as James says, "We'll iron it out".