Nearly two months after the NBA regular season ended, the Association hosted their second annual NBA Award show on TNT. Some award recipients made perfect sense, like Utah Jazz center Rudy Gobert winning Defensive Player of the Year and Indiana Pacers guard Victor Oladipo winning Most Improved Player.
There were some surprises as well. Like former Toronto Raptors coach and now Detroit Pistons coach Dwane Casey winning Coach of the Year after another impressive season and again getting crushed by the Cleveland Cavaliers in the playoffs.
The controversial contest between Philadelphia 76ers point forward Ben Simmons and Jazz guard Donovan Mitchell was also decided with Simmons winning Rookie of the Year with Simmons taking the trophy home. The Rookie of the Year contest may have resulted in some controversy, but it does not compare to this year's Most Valuable Player.
Heading into the award show, the MVP race was down to three players in New Orleans Pelicans forward Anthony Davis, Houston Rockets guard James Harden, and Cavaliers forward LeBron James. In the end, Harden ended up with the MVP trophy thanks in part to leading the Rockets to their best season in franchise history.
But, despite the Rockets and Harden's stellar season, the MVP trophy went to the wrong person.
The player that should have won Most Valuable Player? None other than Cleveland's king in LeBron James. When it comes to the MVP trophy, it should go to the best player in the league, right? Well, James has been that his entire career and in his fifteenth season, putting up the best numbers in his career. Speaking of numbers, they never lie and here is how they break down compared to Harden:
LeBron vs Harden

MVP👀

via @TheHerdpic.twitter.com/MmaJN3dvhW

— NBA Retweet (@RTNBA) June 26, 2018
Clearly, based on numbers alone, James exceeded Harden in every single way other than three-point shooting, which they tied in. Also factoring in how hard James had to carry the haphazard Cavaliers this season, compared to Harden playing alongside the best point guard in the league with a system tailor-made for them, it just helps James' case even more.
James also appeared in, and gave his best effort, in every single game this season, unlike Harden. Which makes Harden a bit of a hypocrite since he dropped this gem on playing all 82 games last season:
"'Yeah, because you're not leaving your teammates out there to dry,' Harden said Tuesday before the Rockets' game against the Warriors. 'For me, I worry about always having my teammates' back and always being out there.'"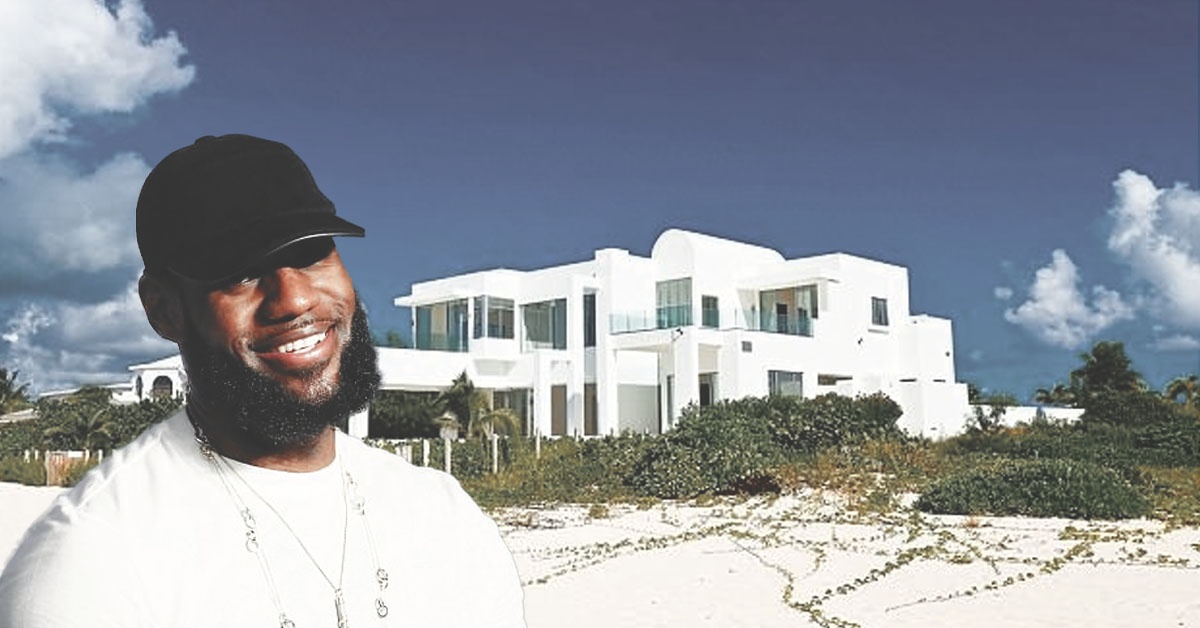 This year after playing 72 games compared to James' 82? Crickets. Everyone considered Harden a lock for MVP after the regular season wrapped up, and must have felt safe to throw the numbers to crown the league's bushiest beard. James must have known as well as he did not even bother showing up to the most pointless awards show in sports.
Unfortunately, this is not the first time James has been snubbed as the league's Most Valuable Player.
The first true example of this was all the way back in 2011, James' first season with the Miami Heat. After taking his talents to South Beach, James had put together one of his best seasons, much to the chagrin of Cleveland fans at the time. He averaged 27.1 points (on his best shooting percentage to that point), 6.9 rebounds, 6.4 assists, and plenty of highlight plays:
He and the Heatles were breaking the NBA and James was primed to win his third consecutive MVP. Instead, he finished in third place behind then-Orlando Magic center Dwight Howard and then-Chicago Bull point guard Derrick Rose. Howard and the Magic finished behind the Heat in overall standings and also did not have anywhere near as efficient a season as James. Rose and the Bulls, meanwhile, did finish with a better record than the Heat but Rose was wildly inefficient compared to James.
Why exactly did James not win over both Howard and Rose? Most likely James taking his talents to South Beach played part in that. After two sensational seasons in Cleveland, James was public enemy #1 after forming the first NBA superteam in Miami. That, coupled with voter fatigue snubbed James of another MVP trophy.
In the end, James was able to get the last laugh over both Howard and Rose. James led the Heat to the 2011 NBA Finals, where they also knocked out Rose and his Bulls along the way. He also keeps getting the last laugh as he is still the most sought-after free agent while Howard is being traded for second rounders and Rose is worth the absolute minimum.
The next major MVP snub for King James came during his second time with The Land. At 32 years old, James led the Cavs and their mind-bending offense with averages of 26.4 points on 54.8 percent shooting, 8.6 rebounds, and 8.7 assists. The craziest thing of all is the man averaged a near-triple-double and did not even finish top three in MVP voting! While it is impressive Russell Westbrook averaged a triple-double, James did nearly the same thing and actually was able to lead his team to the NBA Finals.
After this season, just add it to a continuously growing list of snubs for LeBron James. At this point, the man may have to average a triple-double, win all 82 games in the regular season, and appear in every single one to actually be considered a lock for the award. Most Valuable Player should be exactly that, the most valuable to the Association.
From the moment he has set foot on NBA hardwood, James has been exactly that and honestly, has been snubbed for eleven other MVP trophies. After having a triumphant season amidst all the Cavs' chaos, James definitely should have been this year's MVP. Like every other Cleveland sports team, there is always next year.