LeBron James either didn't hear or was unaware who Celtics legend Tommy Heinsohn is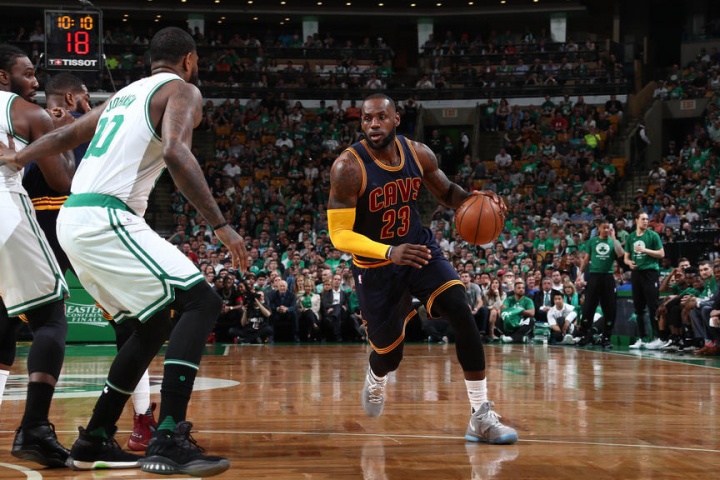 Cleveland Cavaliers superstar LeBron James is known to be a student of the game and its storied history. However, when fielding a question about former Boston Celtics great turned CSN New England color-commentator Tommy Heinsohn from Joe Vardon of cleveland.com on Sunday, it appeared as though the King either didn't hear or didn't recognize the name.
LeBron just dropped a "who" on reference to Tommy Heinsohn

— Joe Vardon (@joevardon) June 11, 2017
Heinsohn, a six-time NBA All-Star with his No. 15 jersey hanging from the rafters in TD Garden, won eight titles with the C's as a player and coach. He averaged 18.6 points, 8.8 rebounds, and 2.0 assists per game for the Celtics from 1956 to 1965. The man is simply a Celtics institution, having been involved with the organization in some way for six decades. Furthermore, he's been inducted into the Hall of Fame as both a coach and player.
Normally, James knows anyone associated with the NBA — past and present. The fact that he simply said "who" in his response is intriguing. Astute Cavs fans will know that Heinsohn can often be heard speaking against James during his play-by-play calls. Either being in a heated Finals matchup cramped James' memory, or he just didn't want to recognize the name. You decide.