LeBron James, Dwyane Wade blast NCAA title game refs on Twitter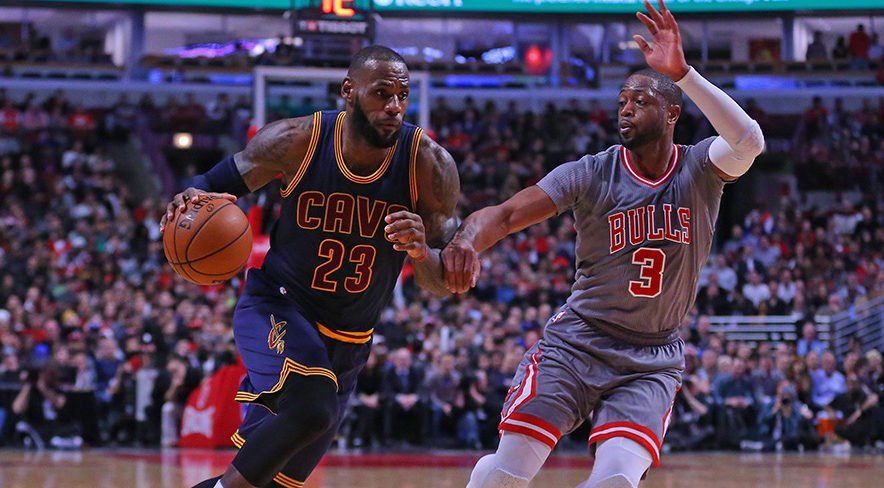 With the NCAA Championship Game played on Monday night, millions of viewers watched as the North Carolina Tar Heels faced off against the Gonzaga Bulldogs for this year's title. It had the potential to be an instant classic as two number one seeds were competing 'ship.
However, the referees made very questionable calls that killed the rhythm of the match. Many noticed it, including two of the NBA's biggest stars today, Cleveland Cavaliers forward LeBron James and Chicago Bulls shooting guard Dwyane Wade. The former teammates could not contain their disappointment with the game officials and took to Twitter to voice their disapproval.
Man I can't watch this anymore man! I would like to see the kids decide who wins the game! I mean Bruh!! Smh

— LeBron James (@KingJames) April 4, 2017
I take that back I will watch the rest cause i won't cheat the kids but this is crazy!

— LeBron James (@KingJames) April 4, 2017
Let these kids play. Put the whistles away.

— DWade (@DwyaneWade) April 4, 2017
Even some college hoops writers were not pleased with the officiating crew, making their thoughts known publicly as they agreed most of the fouls should have been no calls.
I'm gonna check the tape later. But I'm pretty sure that 4 of the 5 fouls called on Collins were just not fouls.

— Yesh Ginsburg (@yesh222) April 4, 2017
I just opened up a doc to begin writing a story about this game and a ref burst into my house and is forcing my dog to shoot free throws.

— Rodger Sherman (@rodger_sherman) April 4, 2017
Let's take a four minute review because it's been 20 seconds since we had a break in the action…

— Kevin McGuire (@KevinOnCFB) April 4, 2017
Tweeted this 15 minutes ago and 2:30 of game time has been played https://t.co/eQHQjgejZ7

— Jordan Majewski (@jorcubsdan) April 4, 2017
Collins fouled out with zero fouls

— Jordan Majewski (@jorcubsdan) April 4, 2017
A total of 44 personal fouls were called during the game, which lasted longer than usual due to the high volume of calls and foul shots. Each team shot 26 times from the free-throw line.
Despite the controversial officiating by the referees, credit must still be given to the Tar Heels as they showed a lot of grit to win the championship, 71-65. It's the third title for head coach Roy Williams and capped off an incredible season for the team from Chapel Hill.