LeBron James says Deron Williams, not Derrick Williams gets coveted nickname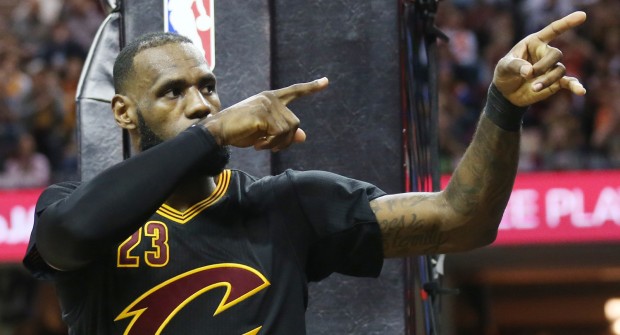 New recruit Deron Williams seems to be settling in nicely in Northeast Ohio, as his teammates are helping him to adjust to their championship system more and more each day. After receiving a standing ovation at Quicken Loans Arena by the Cavs faithful, Williams has suited up and since been trusted with a potential game-winner against the Celtics on the road, as well as being a part of a team that set an NBA record 25 three-pointers made in a win against the Hawks.
Williams is slowly but surely finding his place with the Wine and Gold, and this is only good news for Cavs fans. The Cavs have found their perfect back-up for Kyrie Irving, and LeBron James and company like the leadership Williams brings.
Along with establishing himself on the floor, the Cavs locker room had to determine who would gets to use the nickname "D-Will", as Deron joined the roster recently after the Cavs picked up former number two overall pick Derrick Williams.
James, who is in charge in the locker room put an end to the speculation, as the older and wiser Williams was given the coveted nickname and the younger one is now searching for a new alias, via Joe Vardon of Cleveland.com.
"We're figuring that out."

"He's been bumped because he's younger than D-Will, but we got to figure out his new nickname."
James has always been a fan of his former Olympic teammate, and vividly remembers when he and friend Chris Paul were the two premier point guards in the league.
"In those years it was a two-man show who was the best point guard in the league, and it was between him and (Chris Paul)," James said.
As it so happens, James, Paul, and Williams are the active leaders in the NBA in total career assists. Now, the Cavs boast two of those names on their roster.