LeBron James confesses: 'I'm drained right now'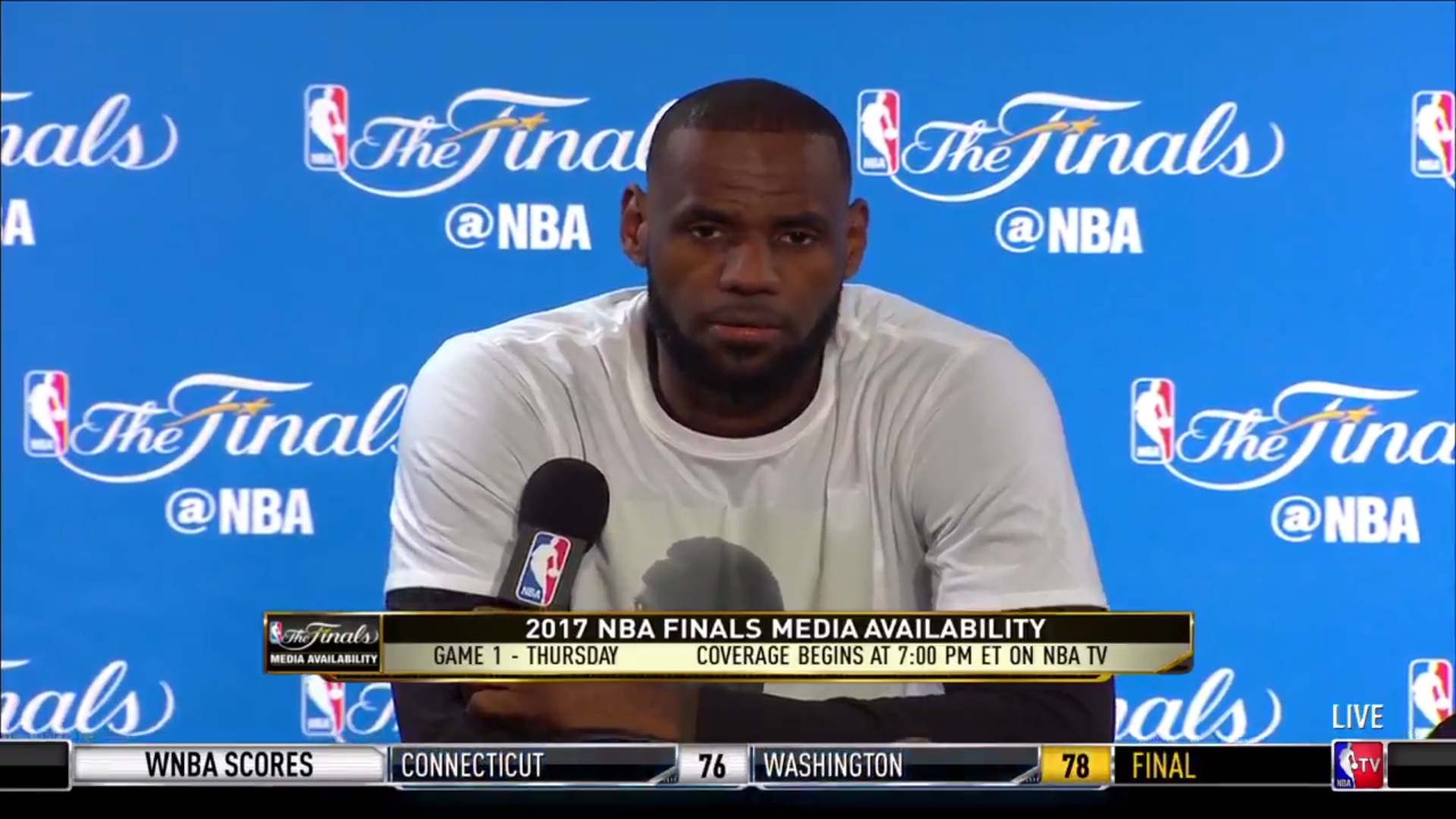 Last night, the Cleveland Cavaliers hosted the Golden State Warriors for Game 3 of the NBA Finals. After a back-and-forth battle, an 11-0 run in the closing minutes of the fourth quarter allowed the Warriors to walk away victorious, 118-113.
Cavaliers superstar small forward LeBron James, who has made seven consecutive trips to the Finals, played well in Game 3, but it simply wasn't enough. In his 46 minutes of action, James racked up 39 points (15-of-27 field, 4-of-9 downtown), 11 rebounds, nine assists, one block, and one steal. During his post-game media availability, the King admitted that he is feeling a bit drained.
Via Shams Charania of The Vertical:
"I'm drained right now, both mentally and physically," James said after Game 3.
No team has come back from a three-game deficit in Finals history, as most NBA fans know. The only thing the Cavs can do now is fight that fate.
"Obviously, it's a dramatic situation to be in," James said. "But it is what it is."

"I gave everything that I had," James continued. "At times throughout the game I was tired, but that's just because I was playing as hard as I could. But I was able to get second and third winds and fourth wins. I don't contribute us losing this game because we got tired. We missed some shots and they made some."
Game 4 is scheduled to tip at 9:00 p.m. on Friday, June 9th, with ABC having live broadcast coverage.