LeBron James has complete focus on Game 4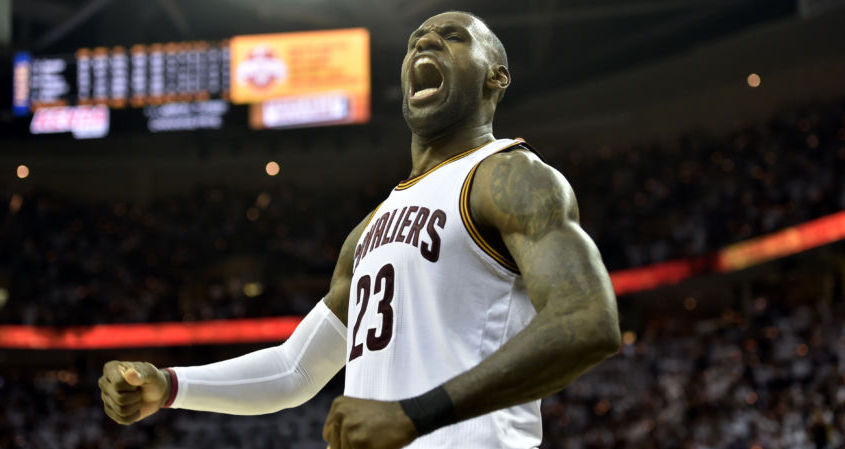 Coming off a disappointing loss in Game 3, the Cleveland Cavaliers have their sole focus on bouncing back in Tuesday night's tilt.
Much of that mentality has quickly been adopted by LeBron James, who is coming of one of his worst playoff performances of his career. Following Tuesday morning's shootaround, James made it clear that his outlook at his moment remains only on a critical Game 4, according to Dave McMenamin of ESPN.
"Past it," James said after Cavs shootaround. "I'm focused on Game 4. We know what we did wrong in Game 3. We know ways we can get better. I'm focused on the present, not the past."
The 32-year-old is coming off quite a forgettable outing scoring just 11 points on 4-for-13 shooting including 0-for-4 from 3-point range with six turnovers in 45 minutes played. He also went scoreless in the final 16 minutes of the game where the Cavaliers completely squandered a once 21-point lead.
The loss has brought James' record to 0-6 when he scores 15 points or fewer in a playoff game. It was also his fourth-lowest scoring output in 210 career playoff games.
That said, Game 4 will provide James and the Cavaliers a perfect opportunity to bounce back after facing adversity for the first time this postseason. Cleveland had steamrolled through the competition winning their first 10 games that included sweeping the first two rounds in the Eastern Conference.
James had been lights out up to that point in the playoffs prior to his Game 3 hiccup as he recorded eight straight 30-point performances while shooting better than 50 percent from the field, which was the longest such streak since Kareem Abdul-Jabbar had nine consecutive in the 1970 playoffs.