LeBron James believes NBA's 'problem' with stars resting is only when he sits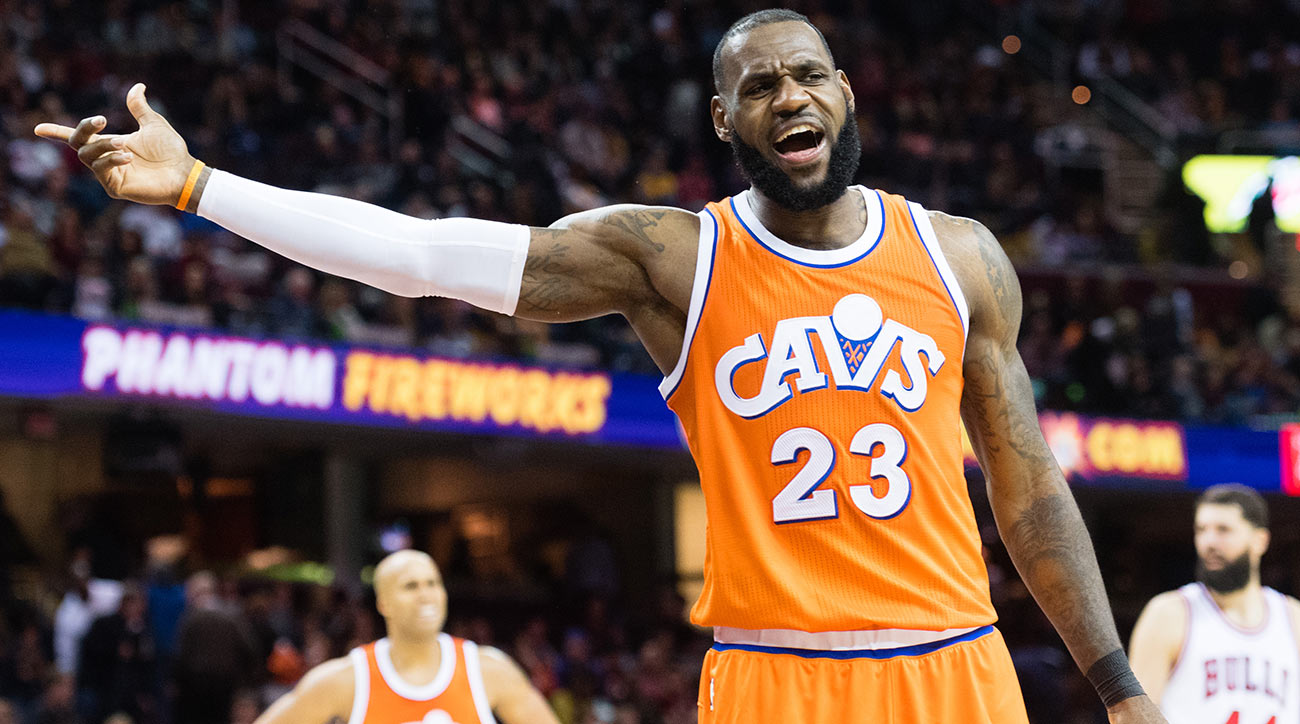 Due to the Golden State Warriors and the Cleveland Cavaliers resting their stars in two separate nationally televised games, the subject of rest has been a much-discussed topic in the NBA as of late. Coaches resting their players to preserve them for the long 82 game season and postseason is nothing new, but with the Warriors and Cavs having stars sit out marquee games, NBA commissioner Adam Silver addressed the issue head on by sending a stern memo to all team owners.
Silver's memo told owners that if the league isn't notified of players resting in advance, they will be fined significantly. The NBA once fined the San Antonio Spurs $250,000 for resting Tim Duncan, Tony Parker, Manu Ginobili and Danny Green in a game against the Miami Heat in 2012, so the fines Silver alludes to is likely a similar amount.
One of the main reasons Silver sent the memo is because of the league's partnership with their broadcast partners as when stars sit out nationally televised games, fewer fans tune in, which in turn hurts cable companies like ESPN. So it all essentially boils down to a money issue, which is understandable since the NBA, after all, is a business. But for LeBron James, while he understands Silver's position, he believes that the issue regarding rest is mainly because he was one of the recent players that sat out.
From Cleveland.com's Joe Vardon:
 "I love what Adam is doing for our league, but I don't see how that (would help)," James said Tuesday. "I don't understand why it's become a problem now, because I sit out a couple games?"

When a reporter suggested to James that Silver's reasons for sending the memo may stretch beyond his not playing in Cleveland's 30-point loss in a national TV game against the Clippers on Saturday, James disagreed.

"That is the case. It's absolutely the case," James insisted.

…

"The owners be in the decision-making process of resting players?" James said. "There's owners that are not even around the teams. There's owners that are just owning the team because they just own the team. It's whatever. What does that make any sense of?"
More from James via ESPN's Dave McMenamin:
"I just know the conversation gets a little bit more talked about when I'm a part of it," James said before the Cavs practiced Tuesday on UCLA's campus. "If it's somebody else, it gets blown up a briefly, it gets talked about a little bit, but it doesn't have legs and it's gone. But as soon as I'm involved it's just a whole different situation."
James isn't wrong about his stature in the league. He is one of the NBA's main superstars and his jersey is routinely near the top of sales. James also garners millions more All-Stars votes than other superstars, which is a direction correlation between his popularity in the United States and internationally. Plus like he himself says, literally anything James does, no matter how small, gets attention. But James is slightly off about his assertion that the issue of rest is now becoming heavily debated just because of him.
The main point of Silver's memo was that teams need to notify the league when they are going to rest stars. The Cavs didn't do this and since it was during a nationally televised game, James sitting got a lot more attention more than usual.
James can believe what he wants but let's see what happens the next time the Cavs decide to rest him. If it becomes yet another hotly discussed issue perhaps James has a point. But if the Cavs let the league know ahead of time and the complaints are more muted after the fact, then James may need to reconsider his line of thinking.