LeBron James backs up claim that his free throw shooting will improve in NBA playoffs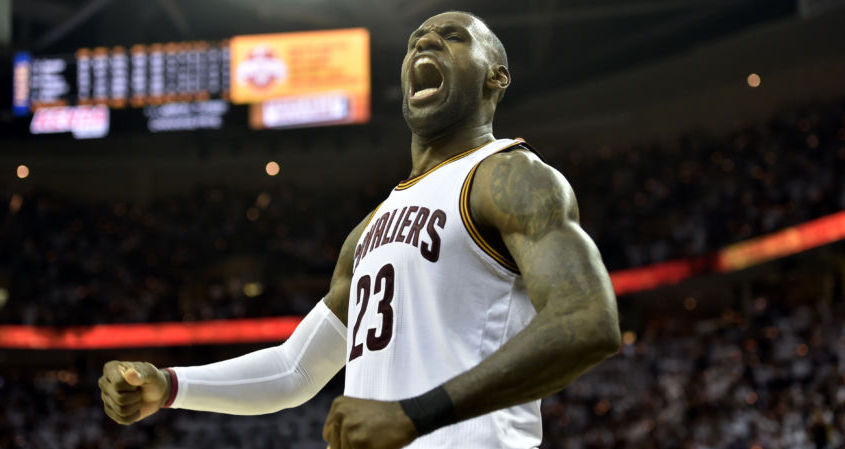 Ending the regular season with averages of 26.4 points, 8.6 rebounds and 8.7 assists, LeBron James was simply sensational and posted the best numbers in Cleveland since he rejoined the Cavs in 2014. James' shooting numbers were also much improved compared to his last two seasons as he shot 54.8 percent and 36.3 percent from three. But James' free throw shooting was an all-time low at just 67.4 percent.
James is a 74 percent free throw shooter for his career, so his sudden drop off was strange. He himself was even perplexed but in March, James did say that once the playoffs start, his free throw shooting will go up into the "eighties."
Backing up his claim, James' free throw shooting has improved in the postseason. For the playoffs, James is shooting 71.1 percent. So not in the "eighties" yet. But just against the Raptors, James is shooting a stellar 82.2 percent from the line. And if keeps that up, his playoff average as a whole could very likely be in the "eighties," just like he said would happen.
Without a doubt, James is a man of his word.