Larry Sanders expected to play two weeks with Charge, make debut this Saturday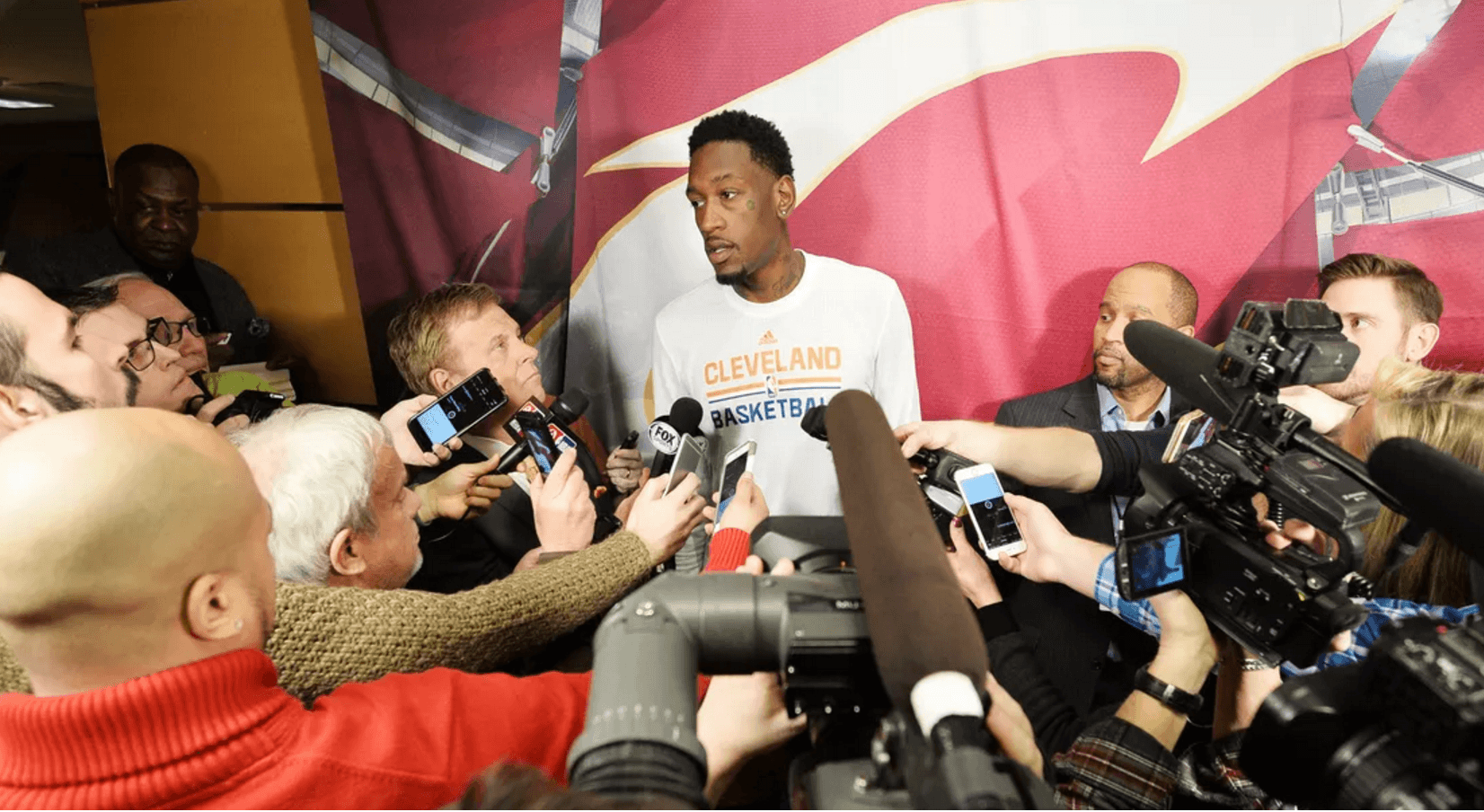 Yesterday, the NBA's defending champion Cleveland Cavaliers officially signed Larry Sanders for the remainder of the season. According to Joe Vardon of cleveland.com, Sanders' deal has an option for next year and is worth just north of $200,000.
"Cleveland can't offer Sanders anything above the NBA minimum salary, which for someone with Sanders' experience (five seasons) would be a pro-rated amount of $1.1 million — about $208,000."
Having an option included in the contract seems to indicate that the Cavs intend to keep Sanders onboard for a while. However, the 6-foot-11 rim protector has been away from the NBA for two years due to a bout with depression and anxiety. So, in a bit of a precautionary move, Cavs General Manager David Griffin and team owner Dan Gilbert have elected to send Sanders to their D-League affiliate team, the Canton Charge.
Today, Chris Fedor of cleveland.com reported that Sanders will make his debut in Canton this Saturday and will likely spend two weeks with the Charge.
#Cavs say Larry Sanders is going to probably spend two weeks in the D-League. Cavs going to have Sanders debut w/ Canton Saturday.

— Chris Fedor (@ChrisFedor) March 14, 2017
Ty says Larry Sanders wanted to go to Canton to get his rhythm and get in game shape..Ty loves that a vet would suggest that

— Fred McLeod (@CavsFredMcLeod) March 14, 2017
Sanders, 28, has a strong presence in the paint. Over the course of his five years in the NBA, the former No. 15 overall selection in the 2010 NBA Draft has averaged 6.5 points, 5.8 rebounds, and 1.8 blocks in 19.8 minutes per game. His best averages came during the 2012-13 season when he tallied 9.8 points, 9.5 rebounds, 1.2 assists, and 2.8 blocks in 27.3 minutes per contest.
When Sanders is ready for NBA action, the Cavs, who recently lost Andrew Bogut for the remainder of the season due to a fractured tibia, will have a new swagger on the glass. Bogut posted a message on his personal Twitter account to congratulate Sanders on his deal with the Cavs.
Best of luck @l8show_thegoat Will be watching.

— Andrew Bogut (@andrewbogut) March 13, 2017
If Sanders plays approximately two weeks with the Charge, he'll have the remainder of April to work with his new Cavs teammates in preparation for the 2017 postseason.