Lance Stephenson has an answer for the Pacers' struggles against the Cavaliers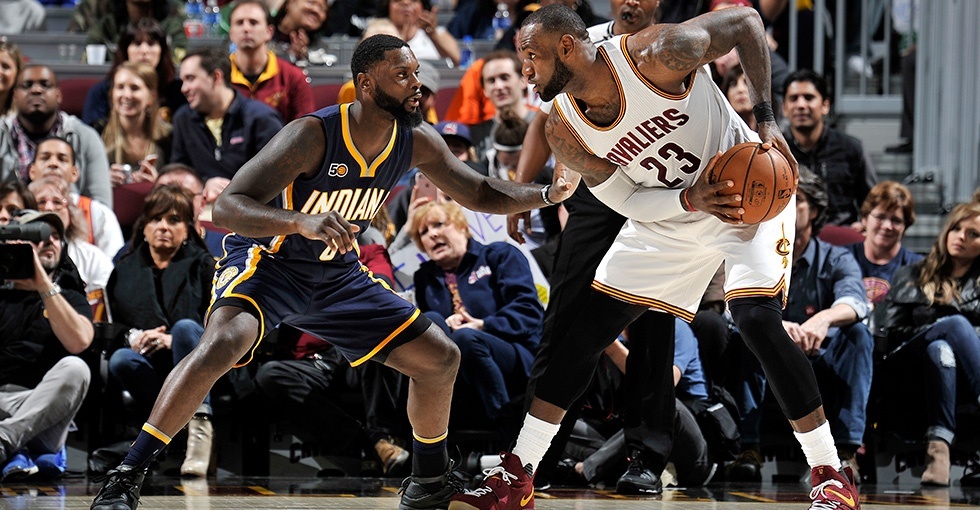 The NBA's defending champion Cleveland Cavaliers have won their first two games of the 2016-17 NBA Playoffs, defeating the Indiana Pacers 109-108 in Game 1 and 117-111 in Game 2.
On Thursday night the series moves to Bankers Life Fieldhouse in Indianapolis. The Pacers, no doubt wanting to stay in contention, will need to make a few adjustments if they expect to defend their home court against an extremely dangerous Cavaliers team.
Pacers swingman Lance Stephenson, a player who is known for his cheeky on-court antics, thinks he has the answer to his team's recent struggles, and it involves "taming" LeBron James.
Stephenson provided two ways the Pacers need to defend James to make his teammates do more rather than let LeBron take over, via Michael Singer of USA Today Sports:
"You just gotta tame him," Stephenson said of James. "He's playing so well right now. His jump shot has really improved. Just gotta get into him, make him pass the ball. Make his teammates make decisions."
Game 3 is set to tip off Thursday at 7:00 p.m. EST on TNT and Fox Sports Ohio. We'll just have to see if Stephenson and the Pacers can indeed tame the king.