Lance Stephenson foolish tried to school LeBron James, Cavs All-Star hilariously picks his pocket instead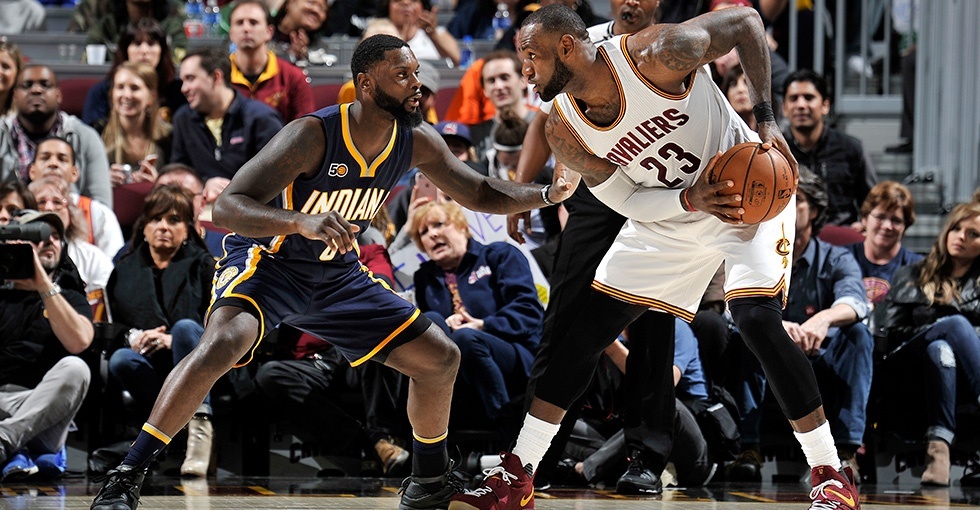 The on-going rivalry between Lance Stephenson and LeBron James reached a new chapter in Game 4 between the Cavs and Pacers on Sunday.
Trying to school James with a series of fancy dribbles, Stephenson attempted to get some space to either shoot or attack the Cavs All-Star. However Stephenson must've forgotten that James is no slouch on defense because the Cavs superstar picked the Pacers' guard's pocket with relative ease.
Defense deserves highlights, too. #NBAPlayoffs pic.twitter.com/CItshpGWT7

— NBA (@NBA) April 23, 2017
A good try by Stephenson but he was mocked on Twitter for even attempting to go one-on-one with James:
Lance vs LeBron just now: https://t.co/cqvus8lnFj

— Zach Harper (@talkhoops) April 23, 2017
That defense by LeBron 👀👀

— SLAM Magazine (@SLAMonline) April 23, 2017
Lance, you're not gonna get that call.

— Will (@Will_NOLA) April 23, 2017
Lance gonna Lance.

— Jason Patt (@Bulls_Jay) April 23, 2017
Lance was like, "I got some ice cream & you can't get none…" LeBron was like, "Gimme that." Picked his pocket like the neighborhood bully

— Michael Lee (@MrMichaelLee) April 23, 2017
That Lance/LeBron sequence pic.twitter.com/LEMWrQPEh5

— Danny Leroux (@DannyLeroux) April 23, 2017