Since being drafted in 2011, Kyrie Irving has already made a little over $15 million playing for the Cleveland Cavaliers. Also, he signed a 5 year $90 million extension last summer. Kyrie spent some of his money on a $800k house near Cleveland recently. Clearly, money is not a problem for Kyrie, so it is no surprise that Uncle Drew is into cars. We look at some of the cars from Kyrie's possible car collection.
We start with number six:
6. 2012 Kia Sorento
Does Kyrie look younger in the picture above? This was taken back in 2012, when Kyrie was given the Rookie of the Year award. As part of the award, he received a 2012 Kia Sorento. Some reports say that he donated the car to a children's foundation- his teammate LeBron might be sponsored by Kia, but Kyrie doesn't seem like a Kia type of guy.
Click 'Next' to see the fifth nicest car in Kyrie Irving's collection
5. Ferrari 458
Back when Kyrie was playing for the Duke University Blue Devils, he went to a racetrack, where he test drove the above-pictured Ferrari 458. It has been rumored that he is in the market for a car just like this. The Ferrari is a powerful machine, and hand-made to boot. He enjoyed the test drive so much that he now wants one of his own!
Click 'Next' to see fourth the nicest car in Kyrie Irving's collection
4. Lamborghini (Black)
Irving and teammate Timofey Mozgov are both incredibly avid fans of sports cars. Mozgov even said that when he's not thinking about basketball, his mind is on cars. Irving and Mozzy were apparently looking into getting a Lamborghini and went out to test drive the car prior to the playoffs. Of course, once the postseason began, all of their attention moved to basketball. It's unclear if Irving's test drive was enough to convince him to buy it, and he isn't one to really show off anything other than his moves on the court, but we wouldn't be surprised to see him driving it around this summer.
Click 'Next' to see the third nicest car in Kyrie Irving's collection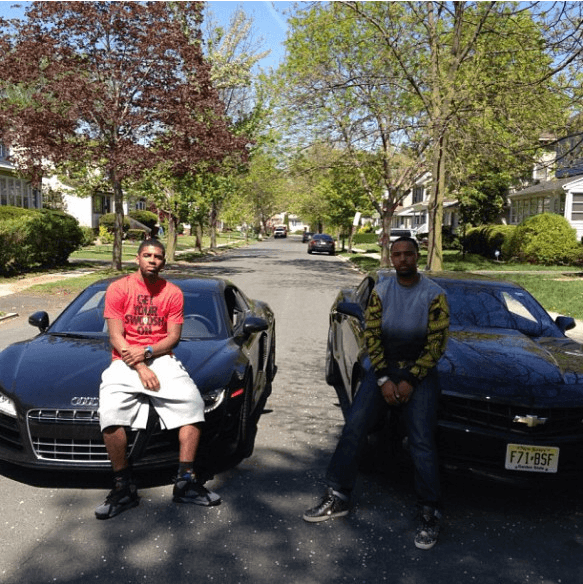 3. Audi R8 (Black)
Irving is pictured here in his home-state New Jersey, with his friend and their cars. One can't really go wrong with the R8, since it is a very practically priced super-car. He might not buy flashy cars with spinners or crazy paint jobs, but he sure does enjoy power and speed.
Click 'Next' to see the second nicest car in Kyrie Irving's collection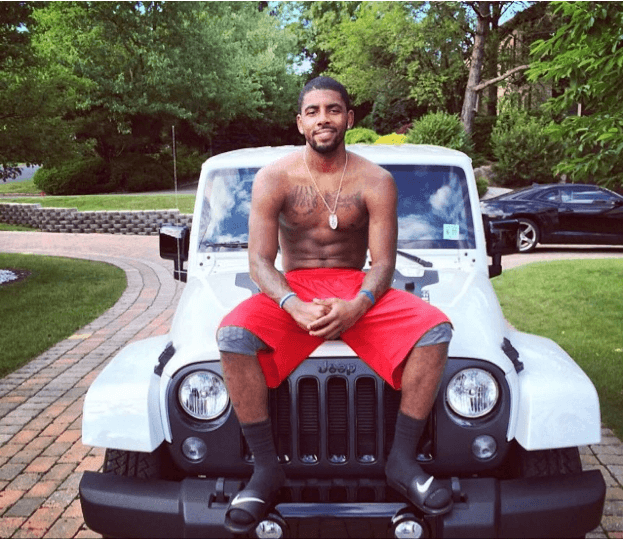 2. Jeep Wrangler
Last summer during USA basketball in Spain, Jeep aired quite a few commercials with Kyrie and the 2014 Jeep Wrangler. The commercials were perfect, tying in America, basketball, and Jeep, all around Independence day. We're all but certain that Kyrie actually has one – he seems like the type of guy to have a Jeep to have some fun in.
RECOMMENDED
Click 'Next' to see the nicest car in Kyrie Irving's collection
1. Audi R8 (White)
According to Kyrie's Instagram, it seems that he has recently purchased a new R8. He must really like them to get a second one! The white and black color combo is really special- look for this white R8 around the streets in Cleveland! Kyrie recently took a picture with Iman Shumpert with the R8 after a home game: