Kyrie Irving wants more than one championship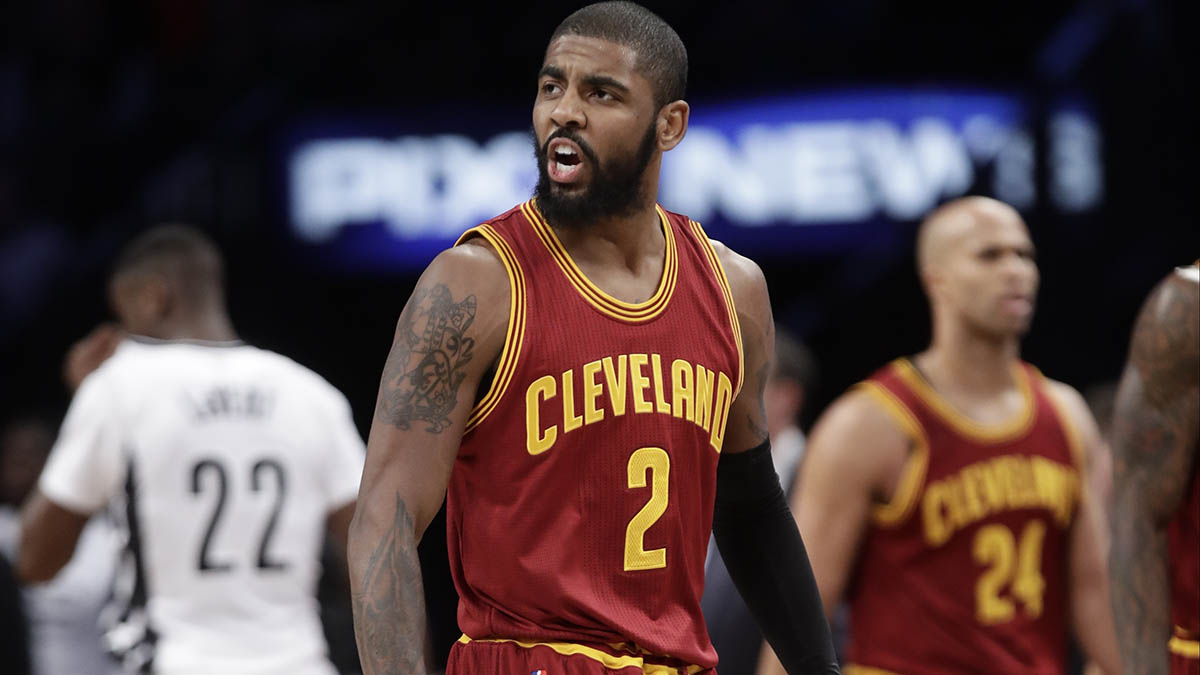 Kyrie Irving, star point guard for the Cleveland Cavaliers, has established himself as one of the greatest ball-handlers we have seen in NBA history.
Irving, who was selected by the Cavs with the No. 1 overall pick in the 2011 NBA Draft out of Duke University, is the longest-tenured leader on his team. "Uncle Drew," as Irving is affectionately known, has become a nickname that just about everyone is familiar with. When children start imitating your moves and style of play at parks and YMCA halls, it's safe to say you've made a name for yourself.
The road to repeating as champions has been rocky for Irving and the Cavs as of late, however. The defending champs have struggled to find their way into the win column in the month of March. With just eight games remaining in the regular season, they have lost five of their last seven and currently trail the Boston Celtics in the Eastern Conference standings by 1/2 game.
Defense and poor shooting have been glaring concerns for the Cavaliers. Earlier this week, they were embarrassed by the San Antonio Spurs on national television in a 103-74 loss. Prior to that, the Cavs were defeated by the Los Angeles Clippers by 30 points, 108-78. Whew, not good, right?
While it's true that the Cavs won the Larry O'Brien trophy last season in epic come-from-behind fashion to end Cleveland's 52-year championship drought, Irving, who played a huge role in said championship, feels that the baddest mamma-jamma's want more than just one ring. No resting on laurels around here.
Via Kelly Dwyer of Yahoo Sports:
"You can't rely on just thinking that one championship is enough. It's natural for human beings to just get comfortable. To rely on just having won a championship. But if you a muthaf*****, you want two, you want three, you want four. And if you dedicate yourself more like you say you do, then you want more. And I want more. I'm going to go take it."
When asked how he would compare what the Cavs are going through now to what they faced last June, Irving replied without hesitation.
"The emotion is different," Irving said of the comparison. "Everyone has grown. Everyone has kind of gone their own way, and now we come into a head where we've got to figure it out."