Kyrie Irving to star in new 'Uncle Drew' film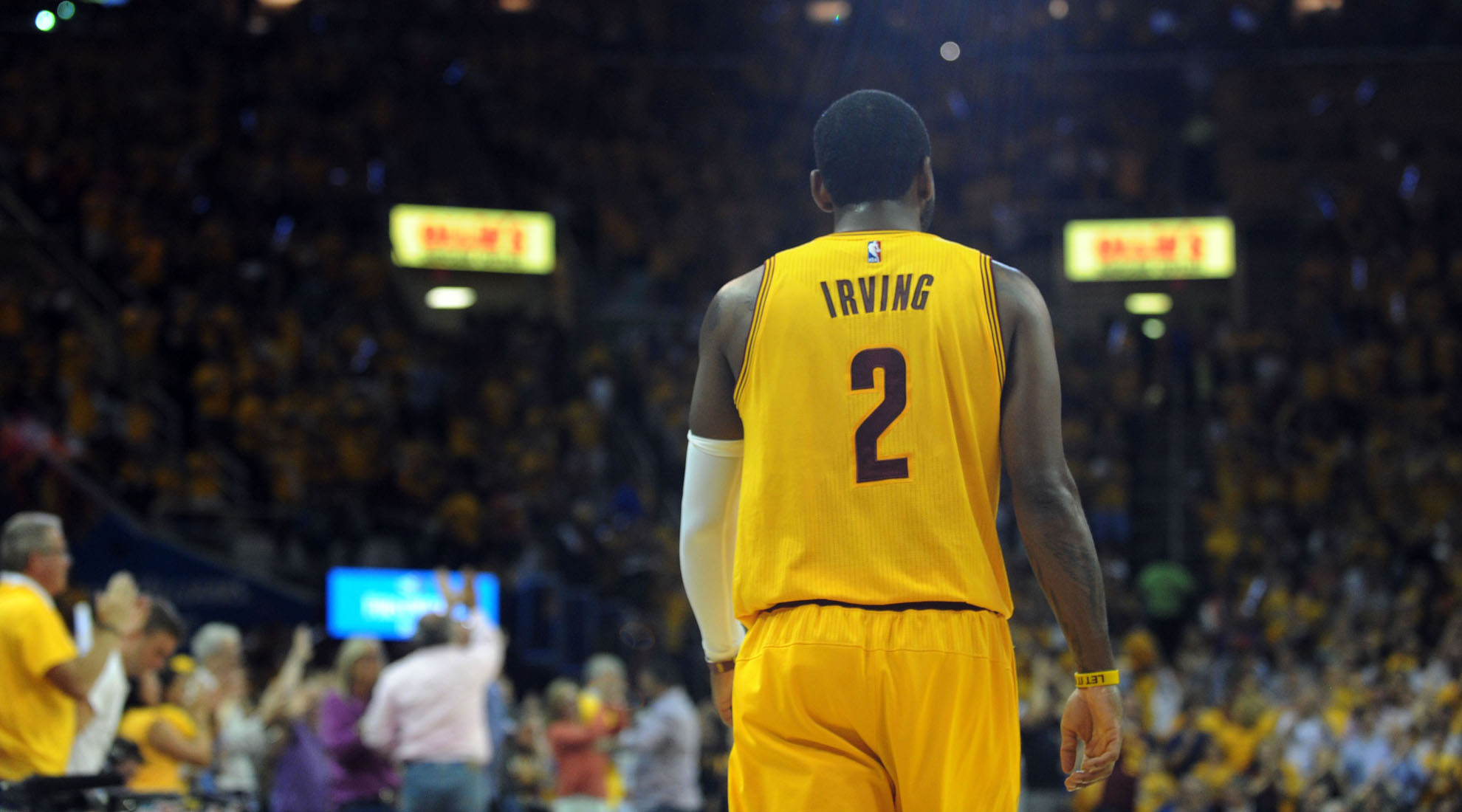 Just as Kyrie Irving promised at the beginning of the regular season, the Uncle Drew crew will be lacing them up once again.
The Cleveland Cavaliers point guard will star as the beloved Pepsi commercial character, now that Temple Hill Entertainment has acquired the rights for an adaptation of the ad series, according to Justin Kroll of Variety.
The original Pepsi ads were centered around Irving disguised in full face make-up, taking the blacktop to challenge unsuspecting players that let him join a game out of need and pity. After a few purposely blown layups, jump shots, and slow transition efforts — it was time to show the youngster what the old man was made of.
These series of commercials came around the same time when French freestyle soccer superstar Séan Garnier had a very similar deed, schooling unsuspected players in jaw-dropping fashion.
Screenwriter Jay Longino was in charge of pitching the movie idea to Temple Hill, and luckily for him, producers Marty Bowen, Wyck Godfrey, and John Fischer were all for it. Longino will also be responsible for the main script writer for the project.
The initial plot pivots around Drew accepting a challenge to a streetball tournament as an old man, several years after his heyday as a player. Uncle Drew then opts to rally off the old squad to show up in the tournament and relive some of his earlier days' magic.
"We've sat down together twice in the last few months. He knows the character inside and out, and just being around him when he has all the makeup on has been really informative for me," Longino said of Irving. "And he'll definitely be chiming in on what he thinks is working in the script and what isn't."