Kyrie Irving says 2015 knee fracture with Klay caused by childhood injury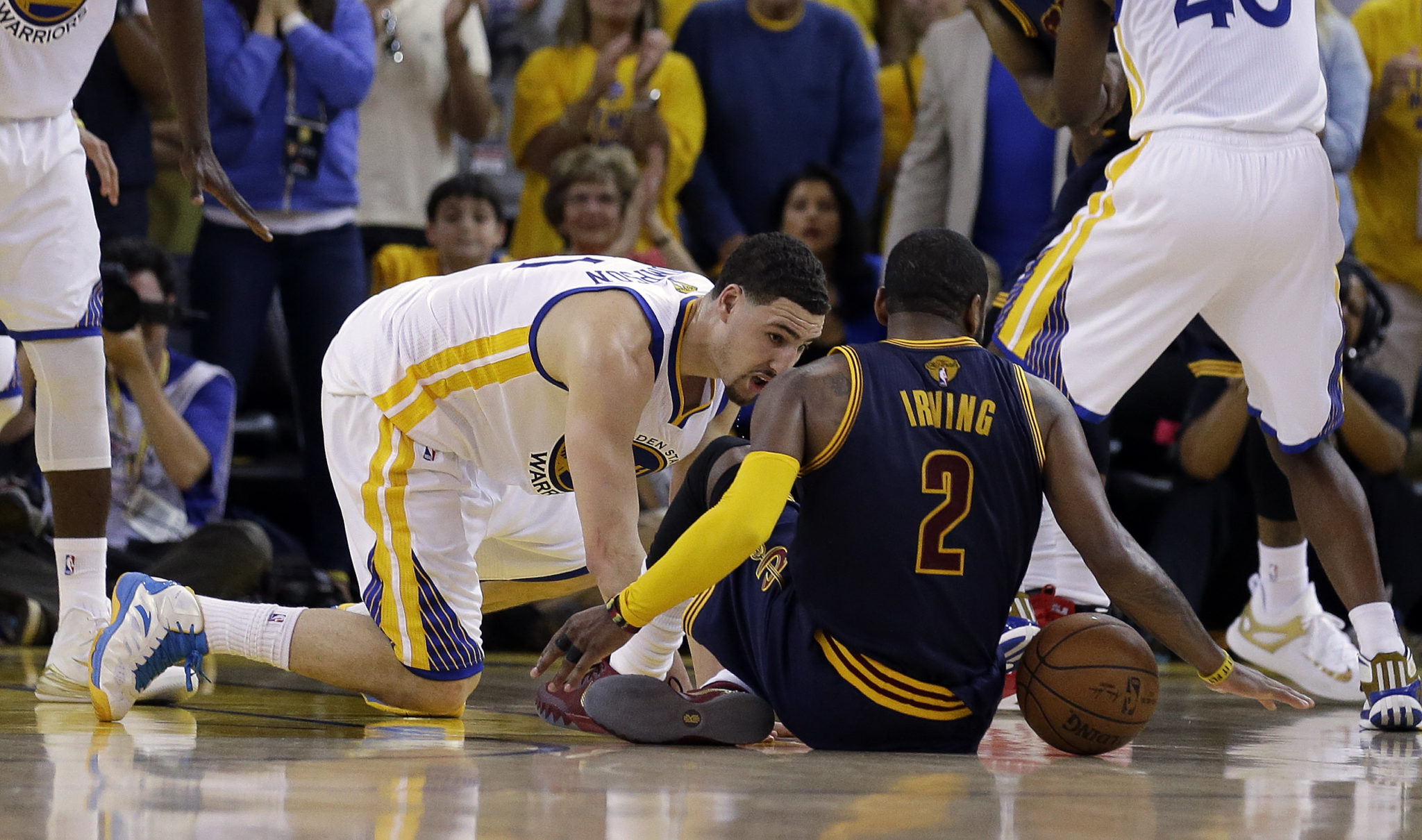 In Game 1 of the 2015 NBA Finals against the Golden State Warriors, Kyrie Irving suffered a season-ending left kneecap fracture after he collided with Klay Thompson.
During a recent interview on the "Short Story Long" podcast, the Cleveland Cavaliers All-Star point guard revealed that the injury originated from one that he suffered as a child. (h/t mpholt on Reddit).
Interestingly enough, he mentioned he split his knee open as a kid skateboarding, which was sewn up at the time. Turns out he had a small fracture/crack in his knee, that really opened up during the 2015 NBA finals injury when he collided with Klay.
This brings more context to what had unfolded as there wasn't much contact made between both their knees on the play. In fact, it was the placement of the contact that caused Irving to suffering the injury that he did.
The 25-year-old never had the chance to allow for his knee to heal properly, which essentially made the injury a ticking time bomb. Prior to that, he had been dealing with persistent issues with his left knee heading into the NBA Finals.
His absence from the 2015 NBA Finals put the Cavaliers in a further bind as they were already without the services of Kevin Love, who was out due to a separated shoulder injury that he suffered earlier in the playoffs. It put a massive offensive strain of responsibility on LeBron James that he wasn't able to will the team to an NBA title.
There is a fair argument to be made that the presence of both Irving and Love could have changed the outcome of the series as James was able to push it to six games without them both. That said, the Cavaliers were able to win their first championship last year after overcoming a 3-1 series deficit.
As for Irving, since returning from the injury he has remained relatively healthy and doesn't appear to be hindered by it in any fashion. Keep in mind, he has a well-documented injury past as he suffered several injuries early in his career.