Kyrie Irving has had a successful return to the Cavs from offseason knee surgery. He's been playing spectacularly, and that's because he's got a great support system. We know about the motivation his late mother gives him, the guidance his father gives him, and the overall support his teammates give him.
Irving is a pretty reserved player, so not much is known about his personal life. However, earlier this week, Irving revealed the woman behind the man: R&B artist Kehlani Parrish. The couple took to Instagram to announce their relationship: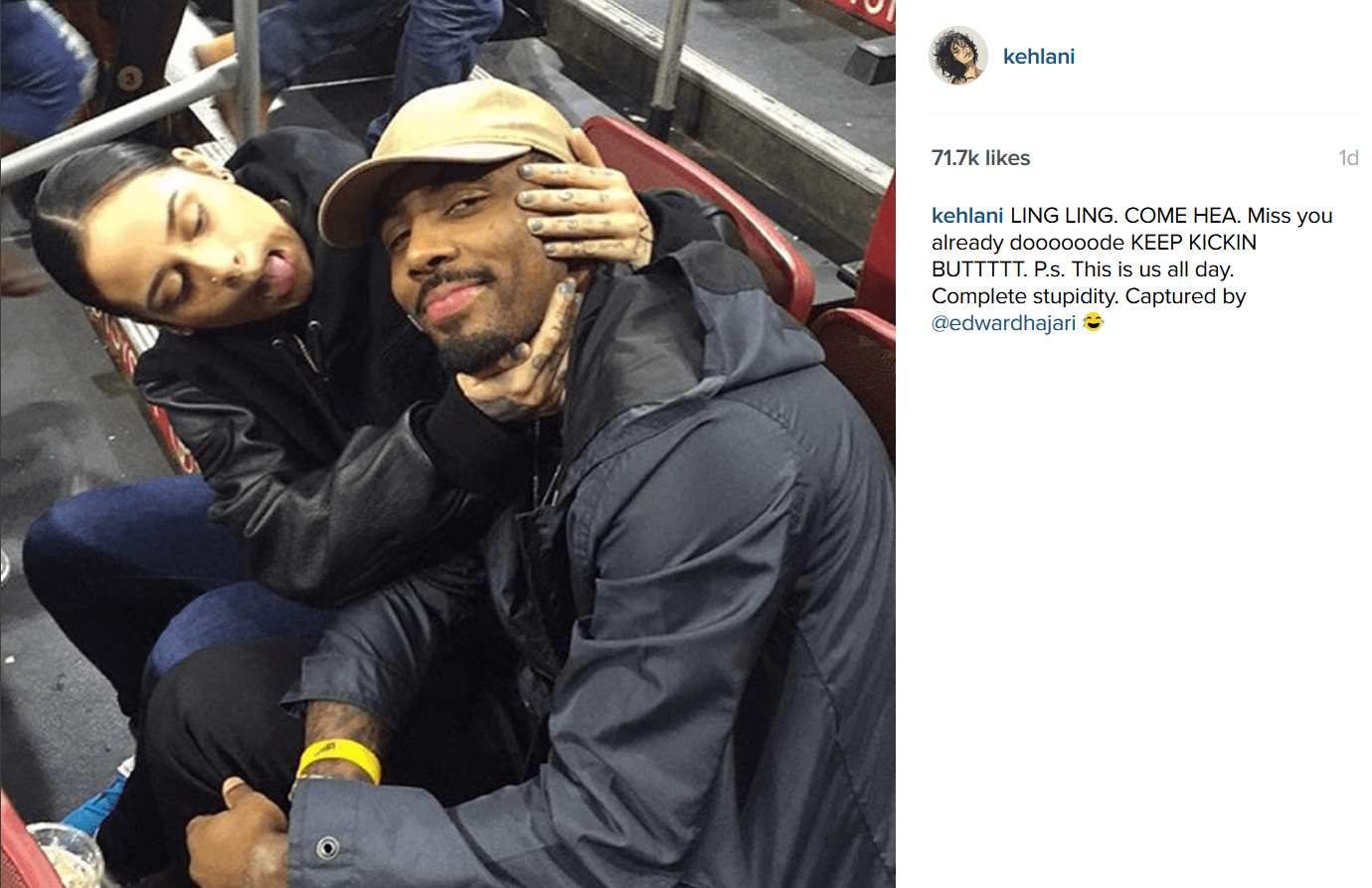 Kehlani has even been dropping small hints like this photo, captioning it: "Multitasking."
Welcome to Cavs family, Kehlani! Take care of our star point guard!