Kyrie Irving Responds To Twitter Eruption With Instagram Post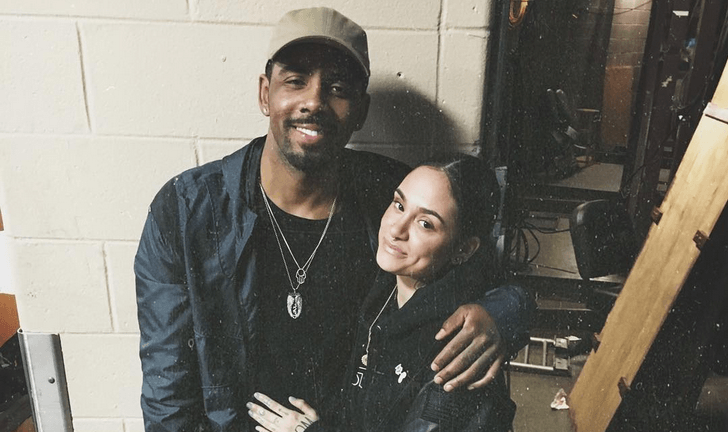 Kyrie Irving's season continues to be be tough as Twitter has added to the already-existing distractions after erupting with reports that Irving's girlfriend, Kehlani, was seen in an Instagram post with artist Party Next Door recently while in a relationship with Irving. That guy was even seen wearing a Kyrie Irving jersey at a recent concert.
RELATED: Kyrie Irving's Girlfriend Reportedly Seen With Guy Wearing HIS Jersey
Irving hasn't said anything about this, but he did post this picture on his Instagram account earlier today.
In case you didn't know, this symbol is called the hamsa. Judaism.com states the meaning of this hamsa.
A hamsa is an amulet shaped like a hand, with three extended fingers in the middle and a curved thumb or pinky finger on either side. It is thought to protect against the "evil eye" and is a popular motif in both Jewish and Middle Eastern jewelry.
Hopefully, this doesn't negatively impact Irving's play on the court and he can go out and destroy the competition like he's been doing throughout his career.