Kyrie Irving paying tuition for sick student at his high school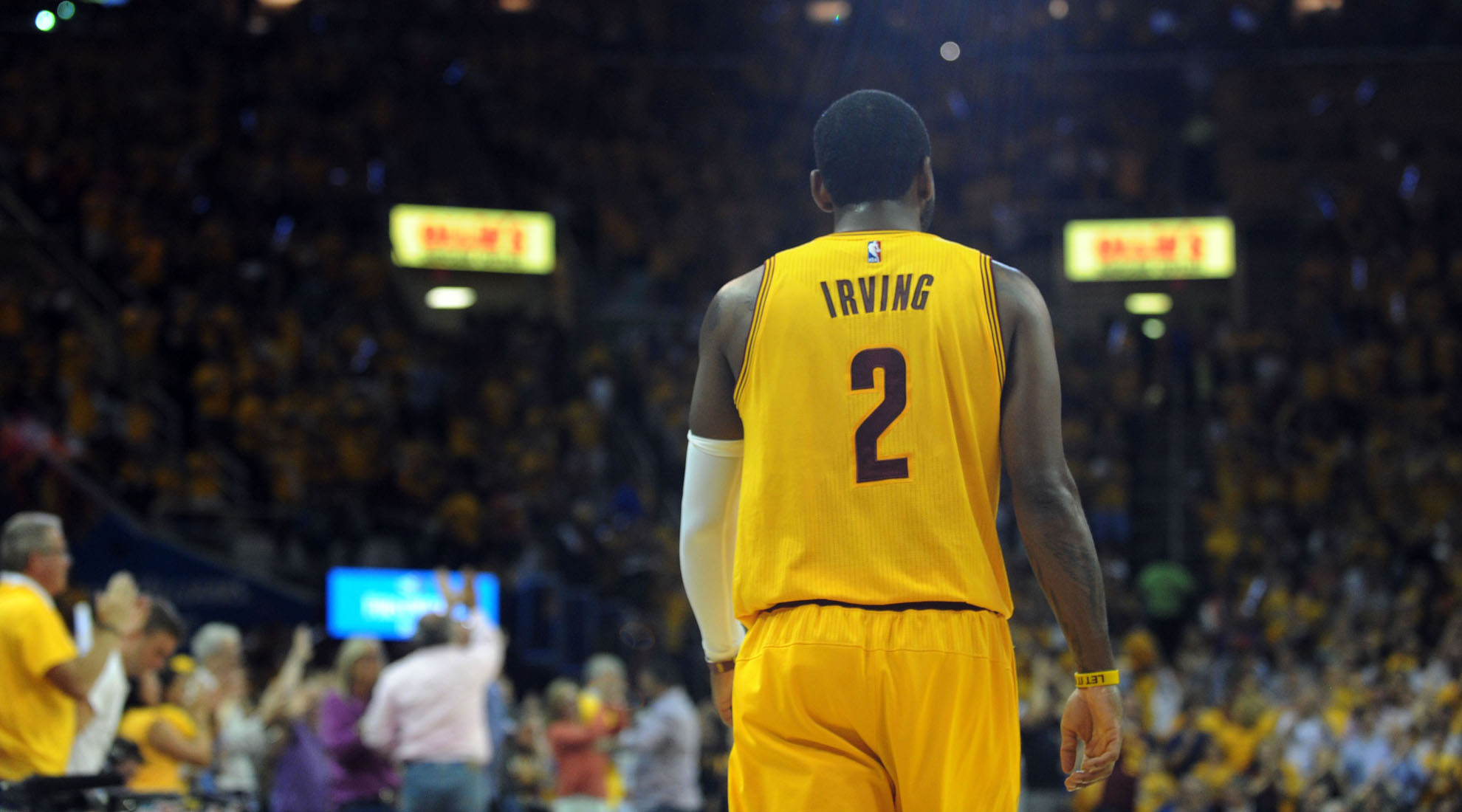 Cleveland Cavaliers point guard Kyrie Irving was born in Australia, but went to school at St. Patrick High School (now called The Patrick School) in New Jersey. His successful high school career translated into a brief stint at Duke University, which was good enough to get him picked number one overall by the Cavaliers in the 2011 NBA draft.
Nearly six years, later, Irving is an All-Star Game MVP, an NBA Champion, and is considered one of the best point guards in the league. Irving's time before coming to the pros is long forgotten, but he still finds a way to keep it in his mind. His latest move shows that he never forgets where he comes from.
Spencer Joyner, a 12-year-old boy who goes to The Patrick School, was diagnosted with a medical condition called pseudotumor cerebri, which causes headaches and even random episodes of blindness. According to Zagsblog, the condition kept him in a hospital bed for more than a week and prevented him from attending school. When Irving was made aware of Joyner's medical condition and his struggles, Irving offered to pay for his school's tuition, which is about $11,000 per year.
This act of kindness from Irving isn't the first towards his old high school. He consistently donates athletic clothing and gear to the basketball teams as well as donates to keep the school afloat financially.
"My connection to St. Pat's is deep-rooted through Coach Chavannes as well as my father [Dred Irving] and as long as we can continue to support The Patrick School in any way, we are going to so I'm really happy that we have a championship winner in St. Patrick history, or The Patrick School history," Irving told Zagsblog before he left with Team USA for the Rio Olympics.
Irving notes that it's very important for him to continue to give back to his school and communities now that he's financially able to.
"It's very important, especially if you have the means to do it," Irving said. "I'm just thankful that I have a great support system and great financial team that allows [me] to give back to our community and support those kids, not only just the athletes but the students that we have at the school." Joyner's father, Mel, believes Kyrie also covered a $1,200 medical bill that "mysteriously disappeared" during his son's time in the hospital, adding, "We were putting two and two together and said, 'Maybe it's [Irving]."
When he found out, Joyner said, "It made me feel really good and lucky to have one of my favorite players do that."
Never change Kyrie Irving. Never change.