Video: Kyrie Irving, LeBron James start Game 1 against Raptors with a bang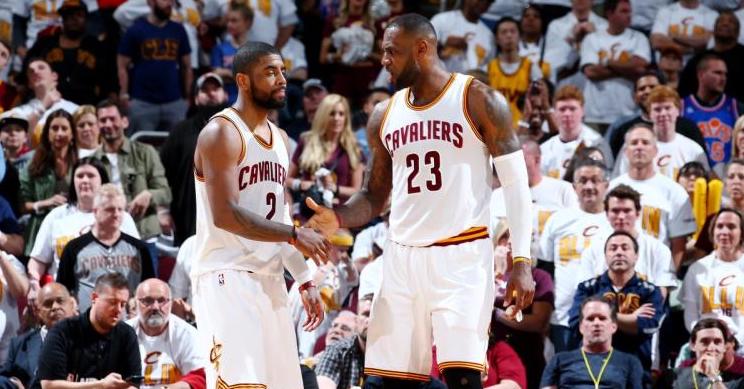 Despite having seven days off while they waited for their second-round matchup, the Cleveland Cavaliers showed little rust against the Toronto Raptors in the first quarter of Game 1 on Monday. This was especially evident by the play of Kyrie Irving and LeBron James.
Deflecting the ball on defense to Irving, James took off down the court and then the two combined for an emphatic off-the-backboard alley-oop:
James and Irving are clearly going dinosaur haunting in Game 1.