Kyrie Irving joins Nike World Tour, his first stop in Tokyo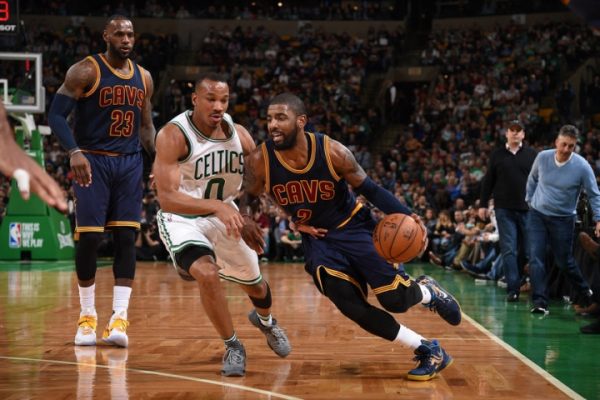 Kyrie Irving is undoubtedly one of Nike's biggest athletes, and is very popular around the world. He has traveled to different countries in the past, and now, he will have a chance to be close to his fans in Asia, as part of the Nike World Tour. The countries thus far include Tokyo, Japan; Taipei, Taiwan; and Beijing, China.
The Cleveland Cavaliers star point guard even posted videos of him on his Instagram account, where he talked about his excitement to interact with his fans in Tokyo, which is his first stop. He then made another video inside his hotel room, displaying a glimpse of the beautiful view he has.
Irving will be promoting his signature shoe line with the sneaker and apparel manufacturer, that has sold a lot of pairs not just in the U.S. but across a lot of countries as well. He is scheduled to release the Kyrie 4's before next season starts, and is expected to wear them throughout the campaign. Despite coming off a loss in the NBA Finals to the Golden State Warriors, Uncle Drew still had a very solid year for the Cavs, where he averaged a career high 25.2 points, to go along with 3.2 rebounds, 5.8 assists and 1.3 steals per game.
One of the most recognizable players in the NBA today, his popularity should have a major boost with his latest tour with Nike. Asians have been known to be huge followers of the league, and continues to be a big market for the company's products. However, his trip will not just be to promote his upcoming shoes, but also allow him to meet his fans from a different continent, and thank them for supporting him throughout his career.