Kyrie Irving on Finals matchup against the Warriors: 'This is what everyone wants to see.'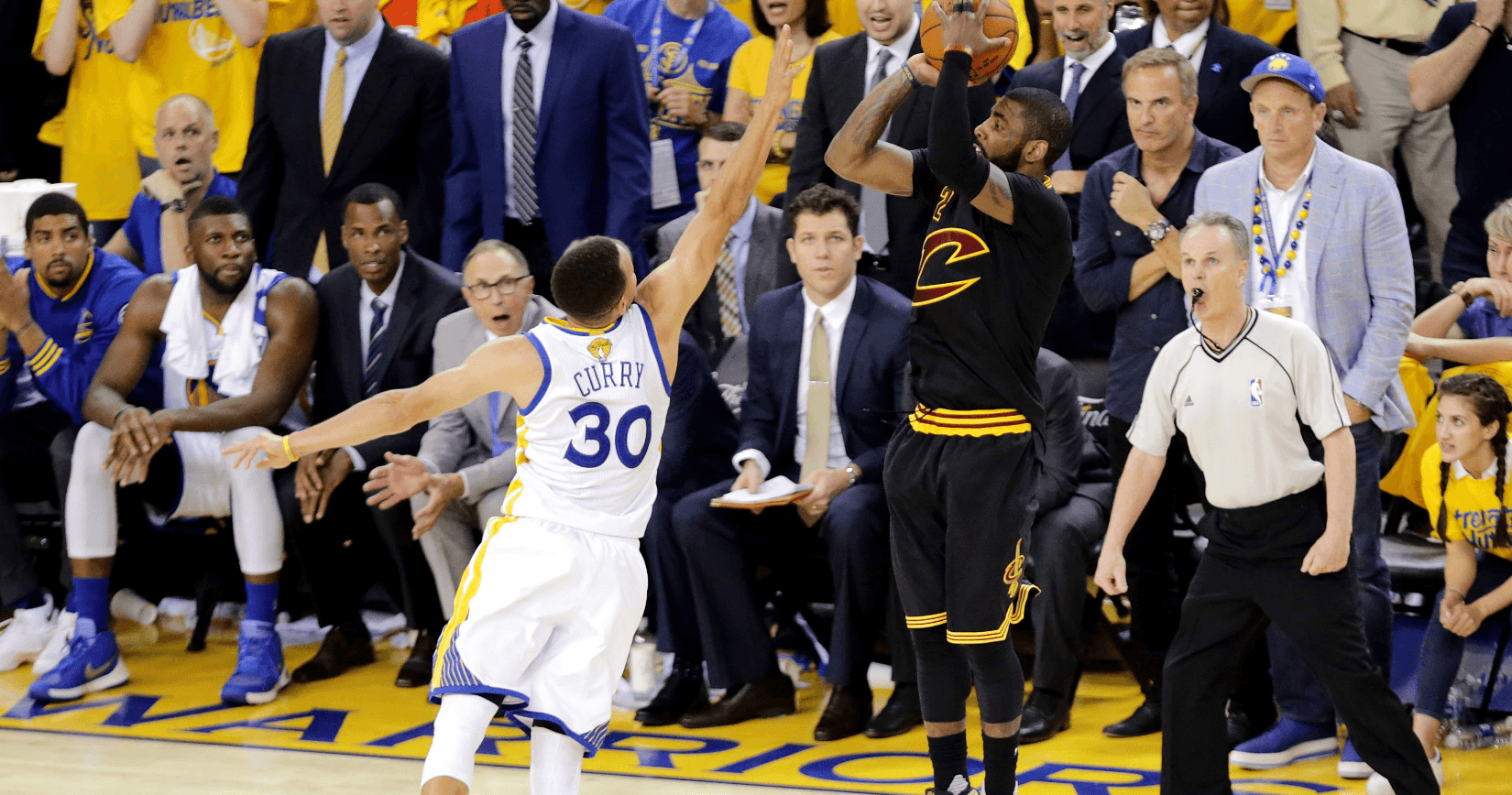 The Cleveland Cavaliers and Golden State Warriors are set for an unprecedented third consecutive meeting in the NBA Finals. The two best teams in the game will collide to settle the score once and for all. If you're a basketball fan, you already know how the first two chapters of this trilogy were written. Now, with both sides cruising through the postseason with relative ease, it seems the stage is set for an epic finale.
After today's shootaround at Cleveland Clinic Courts, Kyrie Irving touched on the upcoming series against the Warriors. After showing respect to Golden State's players, Uncle Drew, not one to mince words, said it's time to "meet at the top of the mountain."
"You gotta relish in the competition," Irving said. "You know, the players that we're going against, I mean, this is what everyone wants to see. And this is what we all want to be a part of. I've been waiting. We had the regular season, we had the playoffs, been tested — both teams. And now we just meet at the top of the mountain. It's a duel for one success or one failure. You know, I can live with those odds. So, we'll just leave it all out there on the floor.
.@KyrieIrving talks about relishing the moment.

PRACTICE 📹: https://t.co/7Q53M6q7tp
#DefendTheLand | #CavsWarriors pic.twitter.com/GMhVRyhqHz

— Cleveland Cavaliers (@cavs) May 29, 2017
Irving outplayed Warriors point guard Stephen Curry in the last three games of the 2016 Finals. Cavs fans will never forget "The Shot" — a three-pointer over Curry's outstretched arm that essentially pushed Cleveland to victory. Will we see a similar plot line? Only time will tell. Game 1 is scheduled to tip at 9:00 p.m. on Thursday, with ABC having live broadcast coverage.