Kyrie Irving on Cavs' bad stretch: 'I need to demand more out of myself'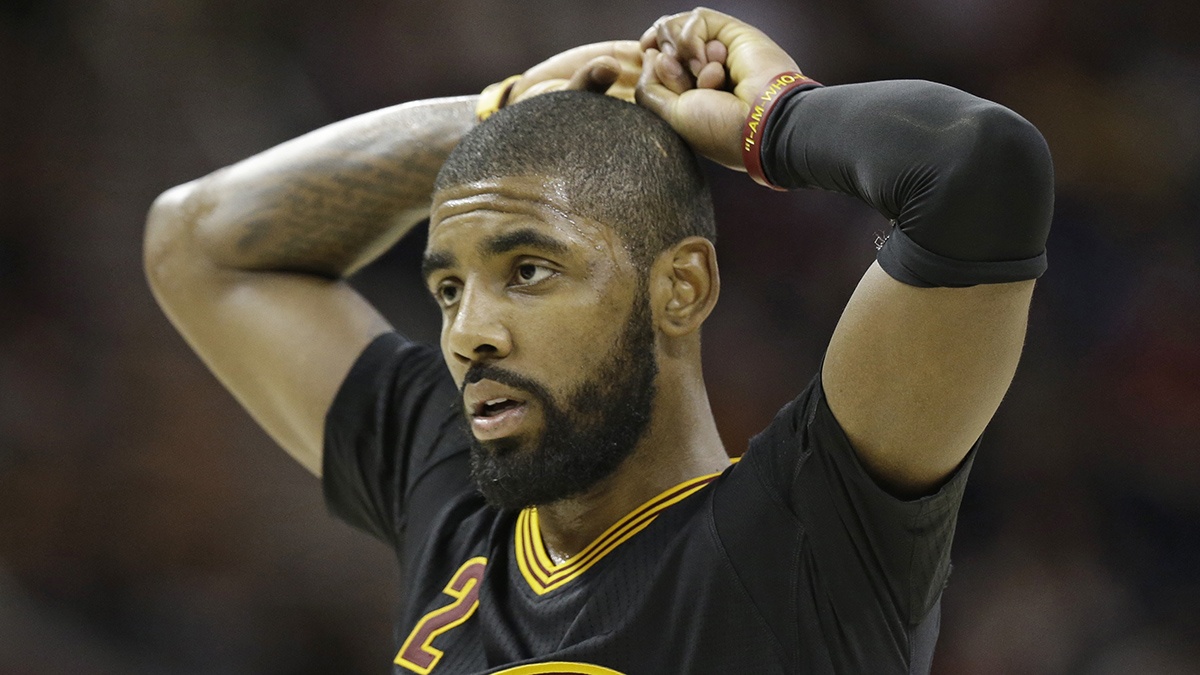 The past two weeks have not gone according to plan for the Cleveland Cavaliers as they've lost four of their six games over that stretch. Things even turned for the worse as they were blown out on Monday by the San Antonio Spurs, 103-74.
Their starting point guard, Kyrie Irving, did not take things lightly as he held himself accountable for the bad stretch they had. He told Ramona Shelburne of ESPN that he will need to play at a higher level moving forward in order for the Cavs to get back to their winning ways immediately,
"I had to face it, had to face the music. I think we all had to do it. But me more importantly, I had to look in the mirror and just wasn't doing enough. I need to demand more out of myself and do it at a high level."
The four-time All-Star also added that he'll have to make some plays for J.R. Smith and Kevin Love to keep the defense guessing on who takes the shot and not have the ball with him or LeBron James most of the time. He then admitted that he may have some disagreements with some of his teammates, but it's all part of wanting to be a better team.
"I have to do my best as a point guard to integrate J.R. and K-Love and get our starting five back to having the continuity. It hasn't been perfect, to say the least. There's definitely been some ups and downs and disagreements. But as adults and professionals we just have to figure it out. I think it just starts with our practice habits and what we demand out of each other. Just holding each other accountable."
With his statements, the Cleveland faithful should see it as a good sign as Irving is showing a lot of maturity beyond his years.
The Cavaliers return to action tonight when they visit the desperate Chicago Bulls, who badly need a win to keep their postseason hopes alive. Irving and company should not take their opponents lightly, as they have already beaten them three times this season and will look to sweep them with another win on the night.