Kyle Korver says he'd like to re-sign with the Cavaliers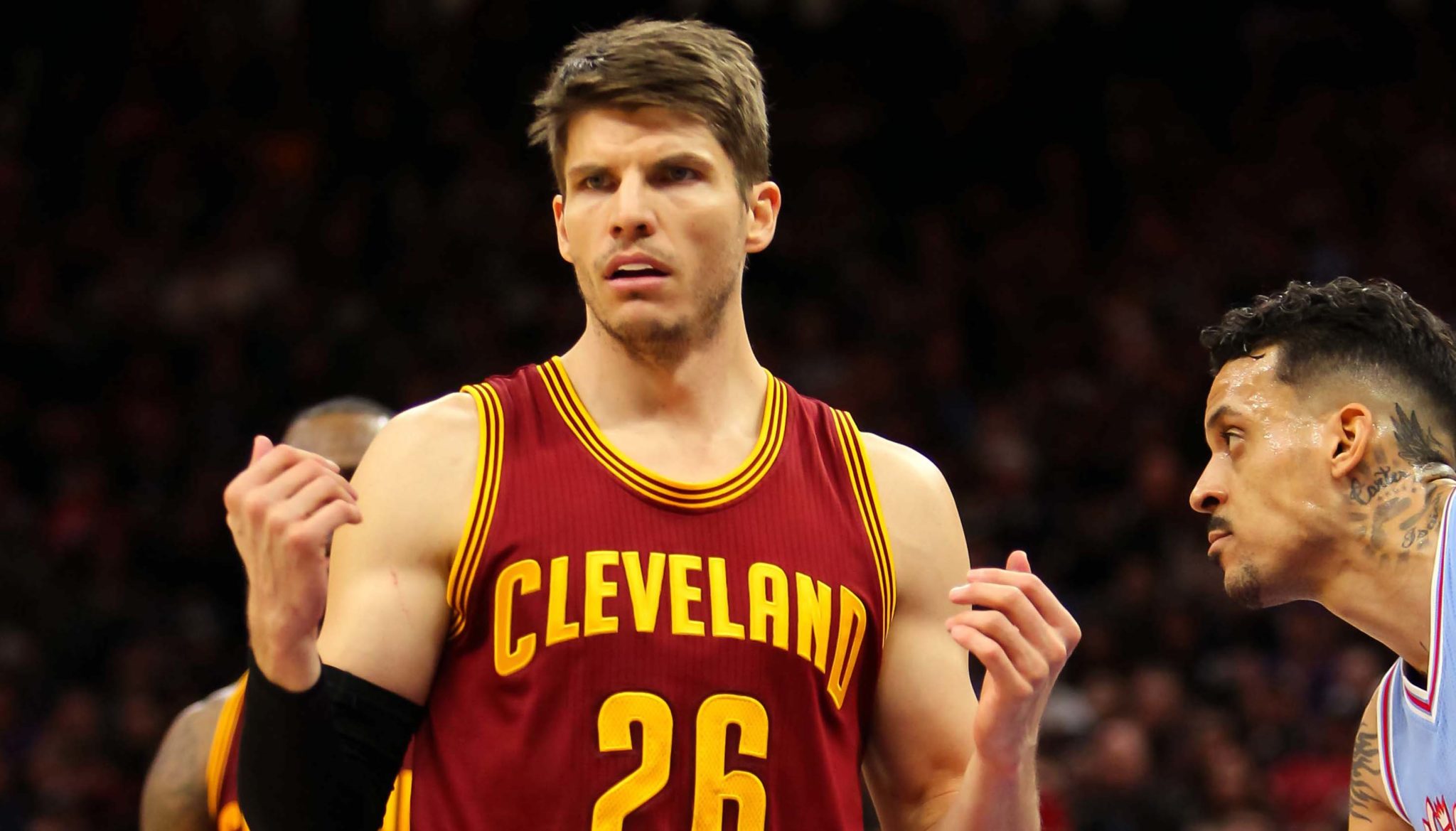 Kyle Korver, the newest member of the NBA's defending champion Cleveland Cavaliers, is quickly becoming a dangerous threat off the bench. And in last night's road win over the Indiana Pacers, the smooth-shooting swingman proved exactly why.
In just 26 minutes of playing time, the 35-year old former Creighton Blue Jay stand-out poured in 29 points on 10-of-12 shooting from the field, including a season-high 8-of-9 mark from beyond the arc.
There is no doubt, Korver, who passed Jason Kidd (1,988) last night for the 7th position on the NBA's all-time three-point field goals made list, has etched a name for himself — and it's emblazoned in wine and gold. But, will the Cavs, who are already strapped for cash, be able to keep the cold-blooded marksman after this summer's free agency?
Korver hasn't given it much thought, but says that he'd like to re-sign with the defending champs, as Joe Vardon of cleveland.com reports in his recent article.
I mean, who wouldn't want to play with the best players in the world?" Korver told cleveland.com.
Korver is currently in the last year of a four-year, $5.2 million deal that he signed with the Atlanta Hawks in July of 2013. That means free agency will be knocking at his door in the offseason. Korver tells cleveland.com that he has grown comfortable with the Cavs and would like to play for a few more years.
I know they will have a lot of decisions to make this summer, with tax implications and things like that, but, yeah," Korver told cleveland.com.
Korver knows the current economic situation the Cavaliers are facing. The Cavs have the highest payroll in the NBA at just under $130 million. That number could grow even higher over the next few weeks if the Cavs elect to make any major moves through trading or the free agent market.
All things considered, the Cavs would likely love to have Korver back. The 14-year veteran's teammates have developed the ultimate confidence in his shooting stroke, including LeBron James.
Korver is in a league of his own," James said. "And J.R. (Smith) is in a league of (his) own as well. We're happy to have him (Korver). Every time that ball is released out of his hands, we believe it's going in."