Kyle Korver could be out for a week due to foot soreness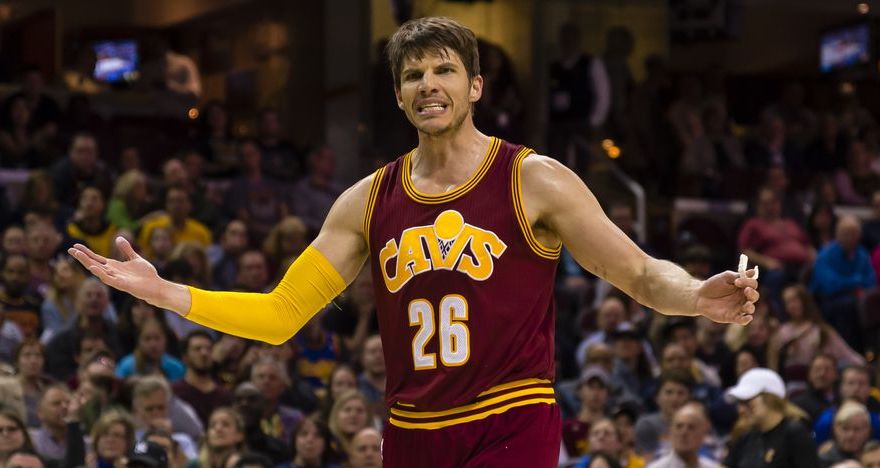 Tonight, the defending champion Cleveland Cavaliers will continue their three-game road trip in The Sunshine State with a matchup against the Orlando Magic at 7:00 p.m. EST. As losers of three straight games, the Cavs, who have been dealing with quite a few set-backs this season, will be looking to get back on track.
According to Joe Vardon of Cleveland.com, Kyle Korver, who has been dealing with foot soreness for some time now, recently underwent an MRI exam for precautionary measures. The results showed inflammation in his tendon, which he said could keep Korver out of action for a week.
The Cavs' mid-season pickup has subsequently been ruled out for tonight's game against the Magic. The smooth-shooting swingman, who also missed Thursday night's loss to the Detroit Pistons due to his foot problem, told Vardon that the soreness is a recurring issue, and it usually takes a week or so for it to die down.
Kyle Korver out tonight for #Cavs. @KingJames playing vs Magic

— Marla Ridenour (@MRidenourABJ) March 11, 2017
Since joining the Cavs in January, Korver has averaged 11.1 points (.487 from beyond the arc), 2.9 rebounds, and 1.1 assists per game. Cavs head coach Tyronn Lue chimed in on Korver's status today, stating that he would be re-evaluated in a few days.