Kyle Korver on the Cavs best defender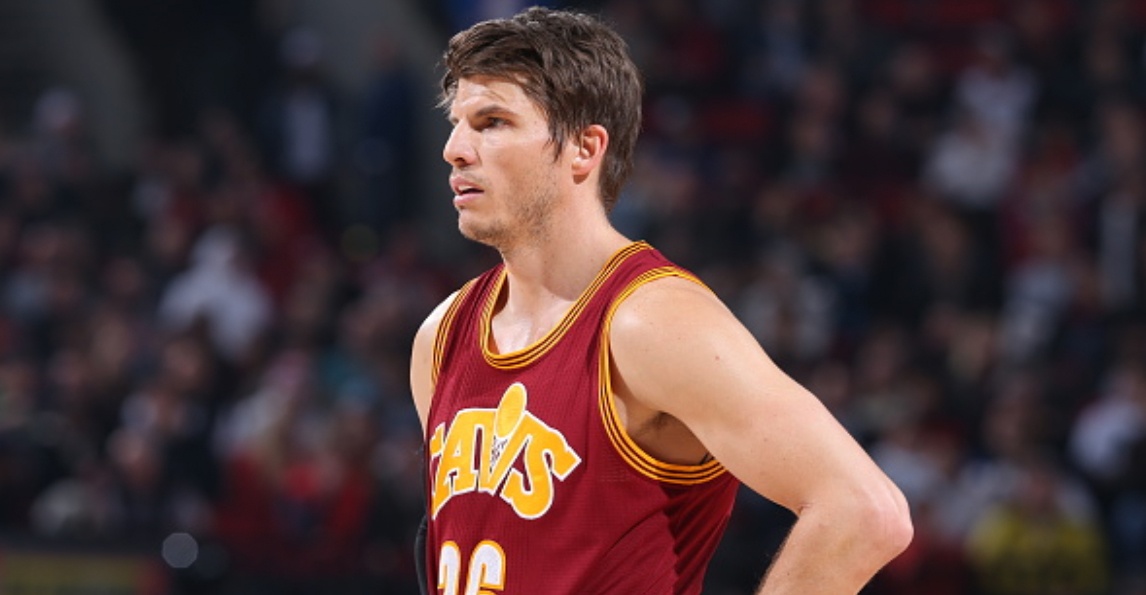 There is no doubt, Cleveland Cavaliers guard J.R. Smith is one of the best shooters in the NBA. However, marksmanship is not the only part of his game. Smith, now 31 years of age, is also a great defender.
Cavaliers head coach Tyronn Lue has dubbed Smith as one the best defenders on the team. Often times, Smith is selected to guard the best players on the opposing side — a role he says he "likes a lot."
After yesterday's practice session at Cleveland Clinic Courts, Cavaliers swingman Kyle Korver spoke to members of the media with regards to Smith's improved defense.
Via Joe Vardon of cleveland.com:
"I think people don't understand like how big he is," Korver said of Smith. "He's a really solid body and obviously he's a great athlete. But he's got great body control and balance and a lot of that in defense is being able to force a guy the way that you want them to go."

"I think he's always had the tools to be a really good defender," Korver continued. "I think he's really locked in the last couple years to mentally keep on learning the game and being challenged to guard the best players. When you do that over the course of a couple seasons, you really start to learn the game. He's done a great job with that."
In Cleveland's first-round sweep of the Indiana Pacers, Smith primarily guarded Paul George. While it's true that George averaged 28 points for the Pacers in those four games, he was clearly worn down due to the constant hounding from Smith. George shot just 31 percent over the final two games. In Game 4, George scored just 15 points on 5-of-21 shooting.
Smith will be matched up on Toronto Raptors guard DeMar DeRozan in the second round of this season's NBA Playoffs. DeRozan averaged 25.3 points per game in Toronto's first-round win over the Milwaukee Bucks, so he'll be looking to keep the ball rolling. Game 1 of the Eastern Conference Semifinals tips off at 7:00 p.m. EST tonight inside Quicken Loans Arena. It seems Smith is ready to accept the challenge.
"If you can get out of the game with probably a foul or two, him shooting five free throws or less, that's pretty good," Smith said. "I think he's averaging eight, eight or nine free throws a game, so just try to keep him off the free throw line, keep him from making those spectacular plays, those dunks he has, stuff like that. It will be a tough task but I think we're up to it."