Kyle Korver to be held out of tonight's game against the Spurs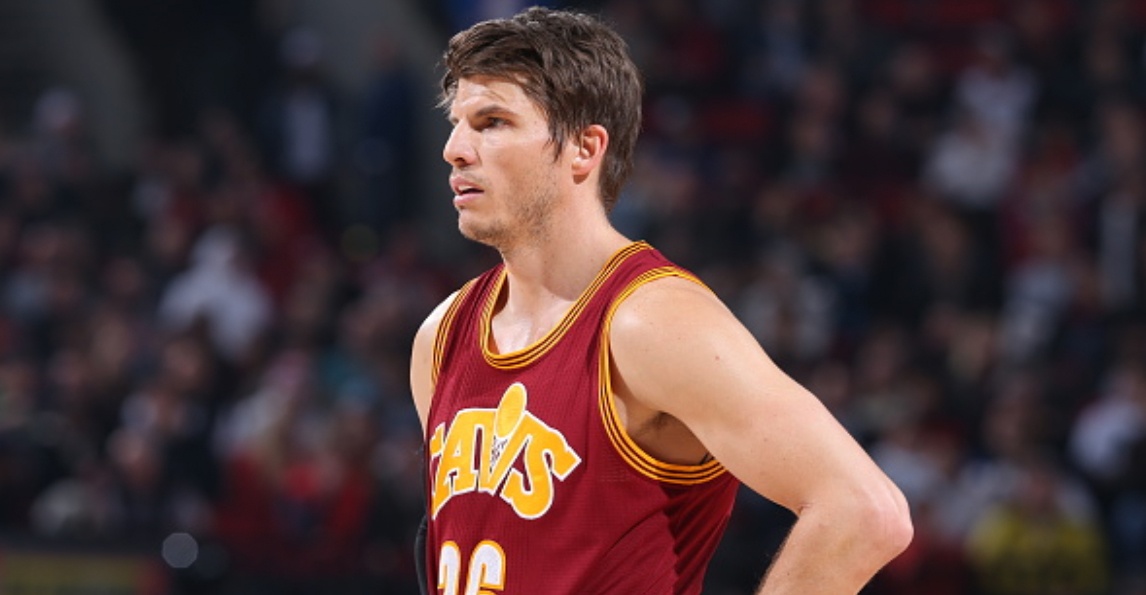 Tonight, the NBA's defending champion Cleveland Cavaliers are in San Antonio for a nationally-televised matchup against the Spurs at 8:00 p.m. EST inside The AT&T Center.
Earlier today, Cavs head coach Tyronn Lue announced that marksman Kyle Korver will be held out of tonight's game due to the foot soreness he has been experiencing.
Via Joe Vardon of cleveland.com:
"Lue said Korver wouldn't play against the Spurs, and didn't know when the sharpshooter would return. He said the coaching and training staffs would meet after shootaround today to determine the best course of action for Korver, who is again suffering from inflammation of a tendon on the outside of his left foot."
Korver, who has played in three straight games since returning from a seven-game hiatus, tells cleveland.com that he "hasn't felt right" since the injury and battles pain during the second half of games.
While he will be held out of tonight's bout, Korver is hoping it's "just these few days" off. According to ESPN's Ramona Shelburne, the smooth-shooting swingman isn't overly concerned about the setback. He just wants to "let it calm down."
Korver, who is averaging 10.9 points, 2.7 rebounds, and 1.0 assist per game for the Cavaliers, will be reevaluated before Thursday's road game against the Chicago Bulls. Until then, J.R. Smith will likely see increased playing time.
According to Vardon, Iman Shumpert, who was held out of Saturday night's game against the Washington Wizards due to knee soreness, is listed as "questionable" for tonight's game in San Antonio.