Video: Kyle Korver gets an unlikely and hilarious assist from Raptors forward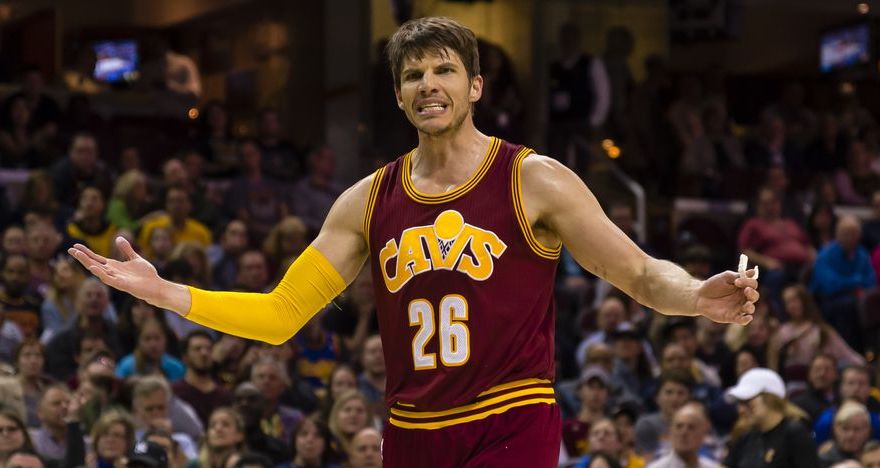 The Cavaliers probably didn't draw this play up but it still ended in their favor.
In the second quarter of  Game 1 between Toronto and Cleveland on Monday, Raptors forward Patrick Patterson played some great defense and blocked Kyrie Irving at the rim. Unfortunately for Patterson and the Raptors, the loose ball went straight to Kyle Korver, who nailed a wide open corner three with ease:
Patterson of course didn't get an assist on the play but maybe he should've.