Kyle Korver on facing 0-2 Finals deficit: 'The series is far from over'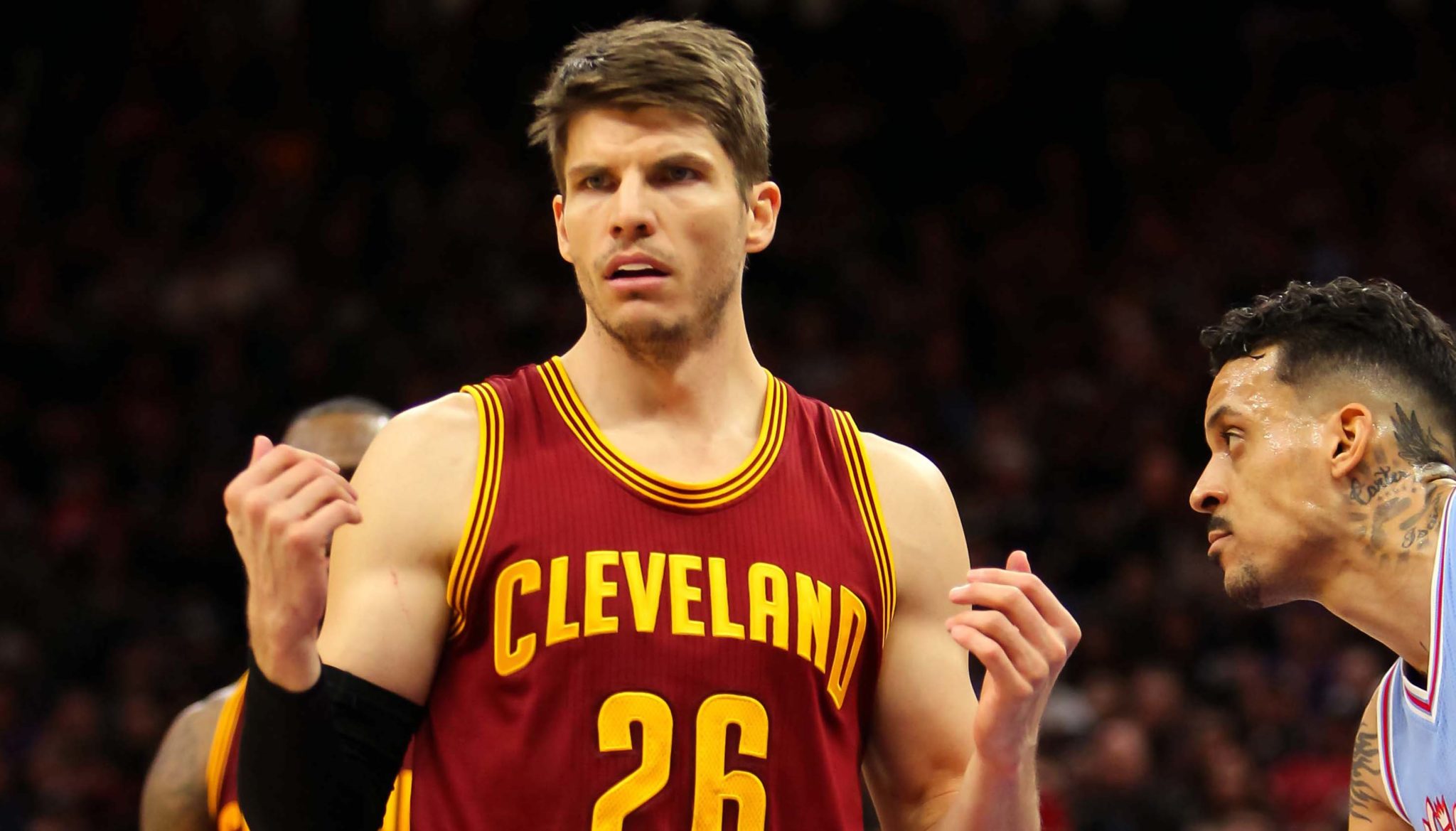 The defending champion Cleveland Cavaliers, who are now facing an 0-2 deficit to the Golden State Warriors in this year's NBA Finals, are going to need some help from their role players in Game 3.
Through the first two games of the series, J.R. Smith, Kyle Korver, Deron Williams, and Tristan Thompson have combined for just 19 points — a far cry from the norm, to be sure.
After today's practice session at Cleveland Clinic Courts, Korver, who is just 1-of-6 from beyond the arc through the first two games of the Finals, spoke to member of the media with regards to what needs to be done to right the ship.
"I mean, I think we all need to play better, obviously, after the first couple of games," Korver said as he shook his head. "There are a lot of things that we can clean up. Obviously, we all want to shoot a little better, move around a little more, and try to make things harder for them."

"I think, for me personally, we've had these long breaks in between series' and I haven't been good in any series in Game 1 and 2 as far as making shots," Korver continued. "It's a rhythm thing, so I'm hoping that as the series goes on, you know, that for me — get some more looks and knock them down."
The Cavs played with much better pace in Game 2. In fact, it was a three-point game at halftime, but the champs seemed to run out of gas in the second half.
"The second halves have kind of gotten away from us a little bit," Korver said. "You know, I think (the Warriors) have had kind of too many 10 point runs on us, especially in the second half. I think we felt at halftime last game that we played a pretty good half. In the second half, it just got away from us. They're a team that's definitely capable of doing that. I think the hop is, you know, to be at home and have our crowd cheering us on. Hopefully we can limit those (runs) a little more and play a little better."
Korver, one of the best shooters of all-time, also brought up the fact that the Warriors, with all of their offensive firepower, are actually one of the better defensive teams in the association.
"People talk about their offense all of the time, I think," Korver said. "You know, they've been the best defensive team in the NBA for the last few years — or one of the best. They do a great job of helping in the pick-and-roll, helping on isolations without over-committing. They do a food job of running you off of the three (point line) and making you get to that second side. And that's been one of our weaknesses this year — that second side action. So, give them a ton of credit, obviously, but we definitely feel like there are things we can do better."
With the series now shifting to Cleveland for Games 3 and 4, Korver and the Cavs will be looking to change the narrative of this epic basketball trilogy with a bounce-back performance in front of the wine and gold faithful.
In his closing statements, Korver reminded everyone that the series is not over yet.
"We gotta get one first," Korver said. "We gotta get this win at home and just keep building from there — but the series is far from over."
Will Cleveland's role players step up to the challenge? Only time will tell. Game 3 is set to tip at 9:00 p.m. EST tonight, with ABC having live broadcast coverage.