Klay Thompson acknowledges threat of guarding Kyrie Irving, assures Warriors have a gameplan for him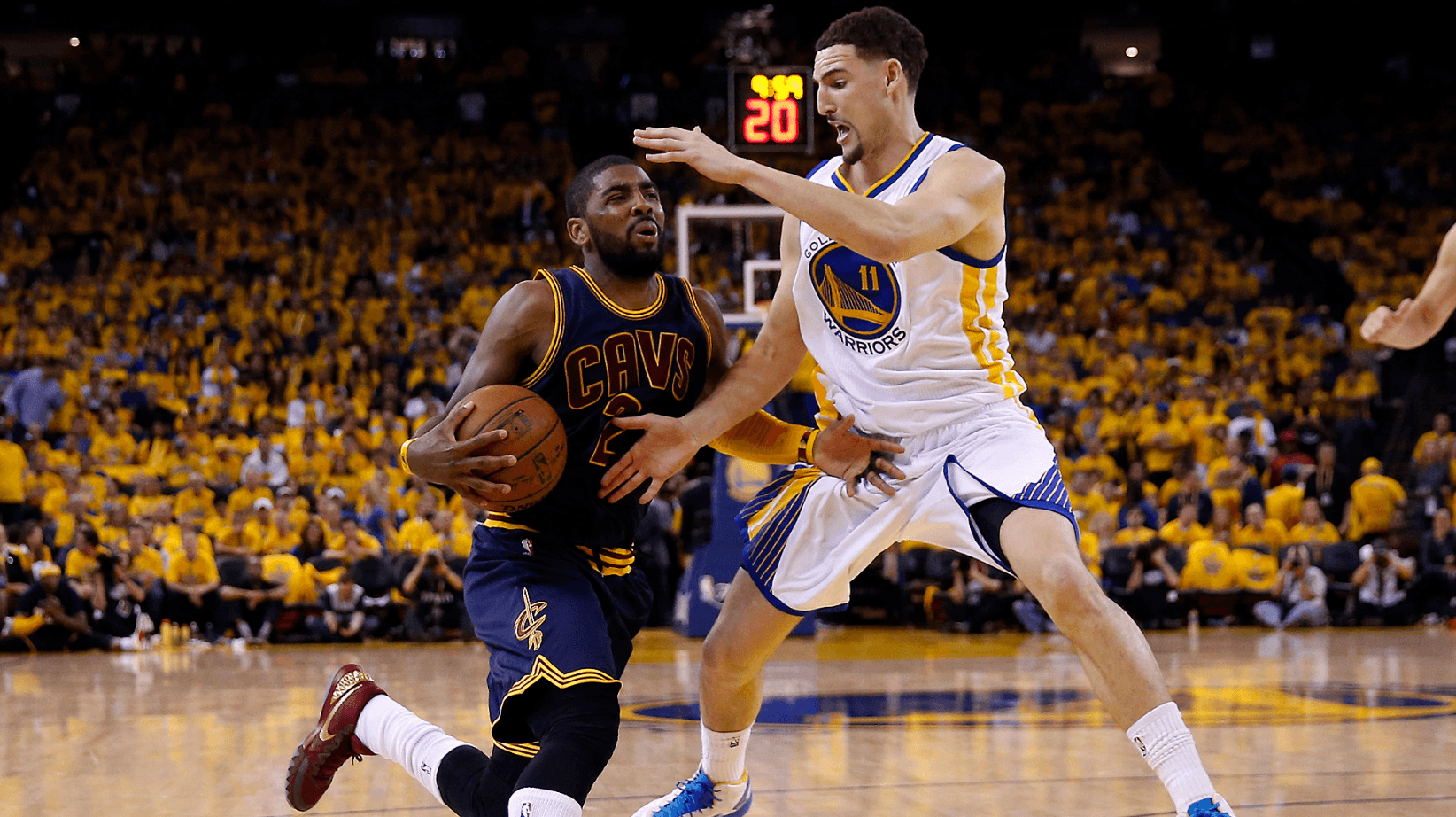 Kyrie Irving became the Golden State Warriors' grim reaper last postseason, averaging 27.1 points per game during an epic seven-game series in the NBA Finals and sealing the Cleveland Cavaliers' first-ever Larry O'Brien trophy with a dazzling step-back wing three to sink the dagger.
Klay Thompson, who will take on the responsibility of guarding the point guard extraordinaire, is fully aware of his abilities and tendencies, having seen him not only for two straight NBA Finals, but also as a teammate on Team USA. The Warriors' sharpshooter was complimentary of Irving's game, knowing full well the array of his offensive arsenal.
"There are a lot of guys that can shoot the three, but that's all they can do," Thompson said of Irving, according to Monte Poole of NBC Sports Bay Area. "There are a lot of guys that can dribble drive and finish at the rim, but that's all they can do. Here's a guy that can shoot the three off the catch-and-shoot, he could shoot the three off the dribble. He has medium-game pull-up. He has medium-game floater. And then he can get to the rim. And when he gets to the rim, he can finish in traffic among 7-footers."

"The way he puts English on the ball, how high he gets it off the glass when he needs to, all those things play into a factor of why he is one of the greatest one-on-one players of all time."
Thompson gave the Duke standout his due credit, but assured he and the Warriors have something in store for him this time around.
"He's done it in big moments, so you've got to give him credit," Thompson said of Irving. "Not only have I seen him do it in the pros, but I've seen him do it with the USA Team, too. Kyrie's a very tough guard. We've got a game plan for him, and it'll be fun."
His strategy consists of crowding him when possible, contesting every shot, and refusing to be out-hustled — which happened quite often during the last three games of last year's Finals, as Irving racked up five steals and four blocks during those crucial games.
Thompson said one caveat that could affect Irving's play is making him work on defense, something the Warriors backcourt could put into effect if they start to make shots early.
Irving's has shot insanely-high percentages this season and become a much more assertive force after coming into his own last postseason. His .473/.401/.905 line is an impeccable display of his marksmanship, an accuracy that will keep Thompson and Golden State with their hands full during a very exciting best-of-seven series.