For LeBron James, looking good doesn't necessarily mean playing good – but it doesn't hurt. Throughout his NBA career, LeBron has worn far more uniforms than the basic home, away and alternates of his two teams. Cavs Nation brings you the King's top 5 threads during his time in Cleveland.
Start the countdown at #5 on the next page!
#5 Navy Alternate (2005-2010)
Of the first LeBron James stint in Cleveland, this was the best jersey we wore, that wasnt a throwback. Every Cavs fan had one of these, I definitely rocked a #23 James blue alternate jersey. I love these jerseys because of the history behind them. The checkered wine and gold around the arm and neck, as well as down the sides, pays homage to 70's Austin Carr era Cavs jerseys.
The King wore these jerseys in some of his most amazing performances. Most memorably, Eastern Conference Finals, Game 5, Detroit. James had 48 points, 9 boards and 7 assists, and scored the Cavs last 25 points, including all 18 in two overtime periods. History and performances, this jersey gets the nod at #5.
#4 Blue Throwbacks (2009-2010)

Lovingly known as 'Mark Price's Blues', these jerseys are straight up awesome. For reasons that I cant think of, the Cavs only wore these for two seasons in the Price/Daugherty/Ehlo era, but brought them back for the 2009-10 season.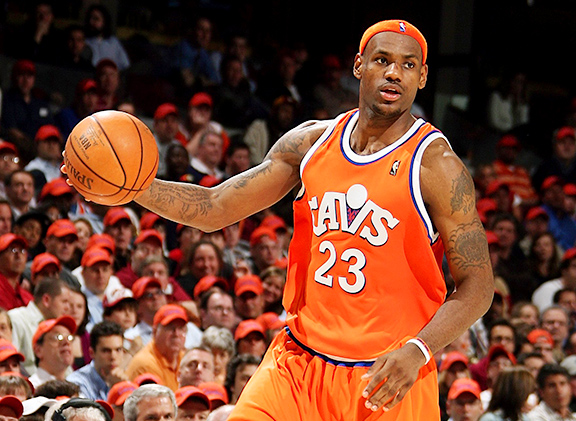 Nathaniel S. Butler/NBAE/Getty Images
#3 Orange Throwbacks (2006-07)

I'm a huge fan of CAVS logo in bold caps, and I think that's starting to become pretty clear. I have one of these jerseys, it's definitely my favourite personal jersey. The Cavs wore these awesome throwbacks in the 2006/07 season, LeBron's second showing in the post season, and first appearance in the NBA Finals.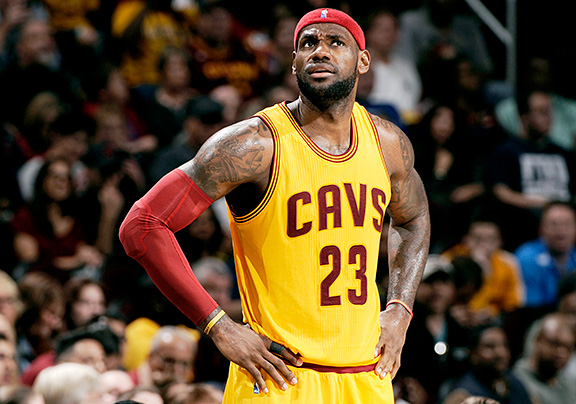 RECOMMENDED
David Liam Kyle/NBAE/Getty Images
#2 Yellow Alternate (2014-15)

The color scheme of this uniform was newly released when LeBron moved on in his career, and a huge smile comes to my face when I see James rocking the new threads. We saw Dion Waiters, Kyrie Irving and Tristan Thompson mature in these jerseys, back in the original wine and gold, now we get to see LeBron take these jerseys deep into the playoffs, and I cant wait.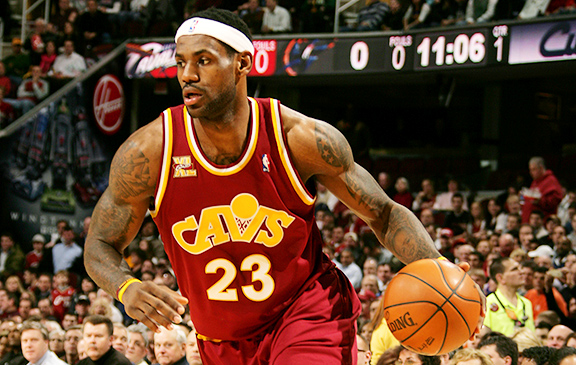 David Liam Kyle/NBAE/Getty Images
#1 Wine 'Cav Fanatic' (2009-10)

This is the best jersey that not only LeBron has ever worn, but the best jersey the Cleveland Cavaliers have ever worn. A royal wine color, with the original gold, and CAVS in bold caps emblazoned with pride. Cavs Nation, this is the mecca.