Kevin Love on track to break some historic postseason numbers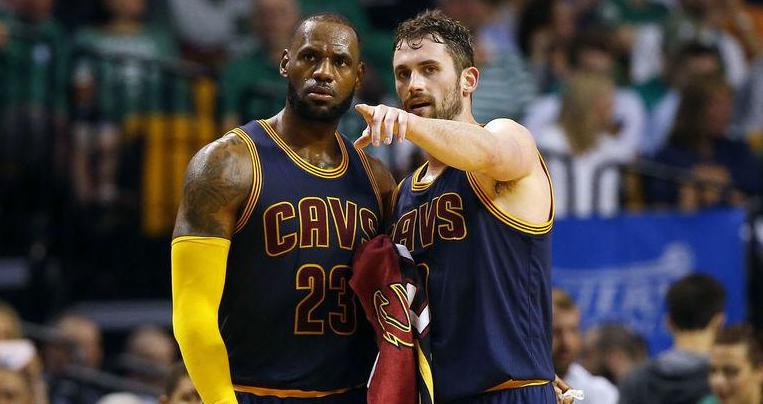 The Cleveland Cavaliers are now just one step away from earning a second straight NBA title after zooming through the Eastern Conference in dominant fashion.
Their 12-1 playoff record has been fueled primarily by their offensive production averaging a franchise postseason record 116.3 points per game on personal best marks of 50.7 percent shooting from the field and 43.5 percent from beyond the arc. They have also outscored opponents by an average of 13.6 points and are hitting a league-best 14.6 three-pointers per game.
A big part of these strong offensive numbers has been All-Star forward Kevin Love, who has seemingly put himself on a historic playoff pace entering the 2017 NBA Finals, according to ESPN Cleveland.
Kevin Love: on track to become first player to average 10 reb per game, shoot 45% from 3-pt range, make 20+ 3-pointers in an NBA postseason pic.twitter.com/EhhqDM9xCl

— ESPN Cleveland (@ESPNCleveland) May 28, 2017
Love has been a strong source of reliability in the postseason for the Cavaliers averaging career playoff highs with 17.2 points, 45.7 percent shooting from the field, 47.5 percent from beyond the arc, and 10.4 rebounds per game.
He was highly productive in the five games in the Eastern Conference against the Boston Celtics averaging 22.2 points on 48.6 percent shooting and 53.5 percent from 3-point range with 12.4 rebounds. This includes notching a double-double with at least three made 3-pointers in each contest
It has been a breakout postseason for Love finally settling into his role on the team offensively as the third option by becoming a marksman from beyond the arc and an even stronger worker on the glass. His production could be a critical factor in getting past the loaded Golden State Warriors in the NBA Finals.