Kevin Love reacts to marathon match at Wimbledon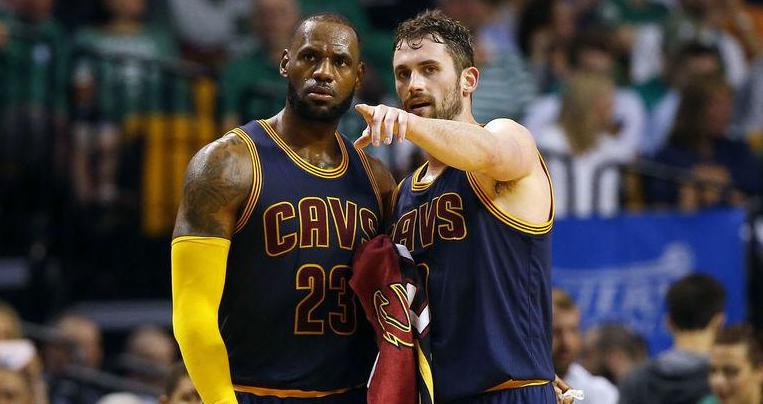 Cleveland Cavaliers All-Star forward Kevin Love is known as one of the best players at his position in the NBA. However, what some basketball fans may not know about the 6-10 rebounding machine is that he enjoys watching tennis in his free time.
This Nadal vs Muller match has been incredible. Wow.

— Kevin Love (@kevinlove) July 10, 2017
Earlier today, tennis stars Rafael Nadal and Gilles Muller squared off on the world-renowned grass courts at Wimbledon for a thrilling round of 16 set of games. After a back-and-forth battle that went on for four hours and forty-eight minutes, Muller, who was dealing a beautiful left-handed service most of the day, finally found a way to hang on for the win in the fifth and final set (6-3, 6-4, 3-6, 4-6, 15-13).
Love, obviously enjoying a bit of his vacation time, seems to have watched the match in its entirety. The former UCLA stand-out posted several enthusiastic messages to his Twitter account during the contest, including a congratulatory note to the Muller, as well as a show of respect for Nadal.
Incredible match. Hell of a battle. So much respect for Rafa. So much fight. Gotta be a great feeling for Muller. Composed the whole time.

— Kevin Love (@kevinlove) July 10, 2017
Love even had time to speak to some fans about the match.
Crazy..I would have done the same https://t.co/H4W7yUtSqd

— Kevin Love (@kevinlove) July 10, 2017
Fed since day 1. But hard not to be a fan of this… https://t.co/Dui4J6zkte

— Kevin Love (@kevinlove) July 10, 2017
EVERYTHING https://t.co/bf9TK2vlkb

— Kevin Love (@kevinlove) July 10, 2017
Next level. 28 straight service holds hahaha https://t.co/B8UnbHM95a

— Kevin Love (@kevinlove) July 10, 2017