Kevin Love posts heartfelt tribute to James Jones on Instagram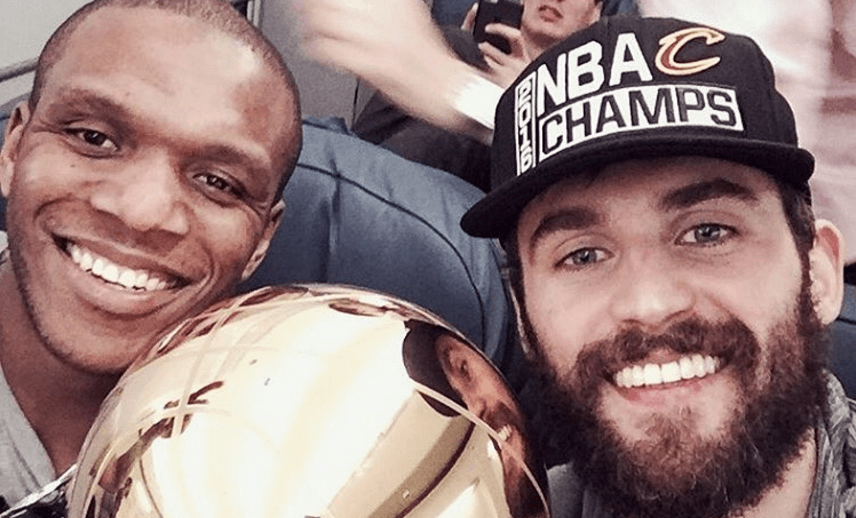 The Cleveland Cavaliers roster will not be looking very different next season, but they will certainly be missing arguably the biggest locker room presence they've had over the last threes seasons. After three successful seasons with the Cavs and 14 overall in the NBA, James Jones has decided to retire from professional basketball.
Not long after his retirement, Jones reportedly accepted a position as the Vice President of Basketball Operations with the Phoenix Suns, a team he played two seasons for back in 2006 and 2007. While Cavs superstar and Jones' good friend LeBron James congratulated him on Twitter, Kevin Love, who was mentored by Jones, took to Instagram for his message.
The All-Star forward posted a heartfelt message on his account post mentioning just how Jones did for him during his team with the Cavs.
"NBA Champion X3. 7 straight Finals. Came to work and proved his worth every day. A mentor to me. Someone who understood what it took to win in this league. A difference maker. A true professional. So much to say about Champ…man, more than anything I'm gonna miss bouncing ideas off of you and learning from your experience. Best teammate I've ever had and proud to call you one of my best friends.

Suns got a good one!! Good luck on the next chapter brother."
Jones, of course, made seven straight NBA Finals appearances, all with LeBron James as his teammate. Four of them were on the Miami Heat and the last three came with the Cavs.
Jones, interestingly enough, has never been on a losing team. In his 14 seasons in the NBA, Jones was part of teams what won at least 41 games in the regular season. Jones also won three NBA championships and won the Three-Point Shootout in 2011.