Kevin Love feels confident he'll be ready for playoffs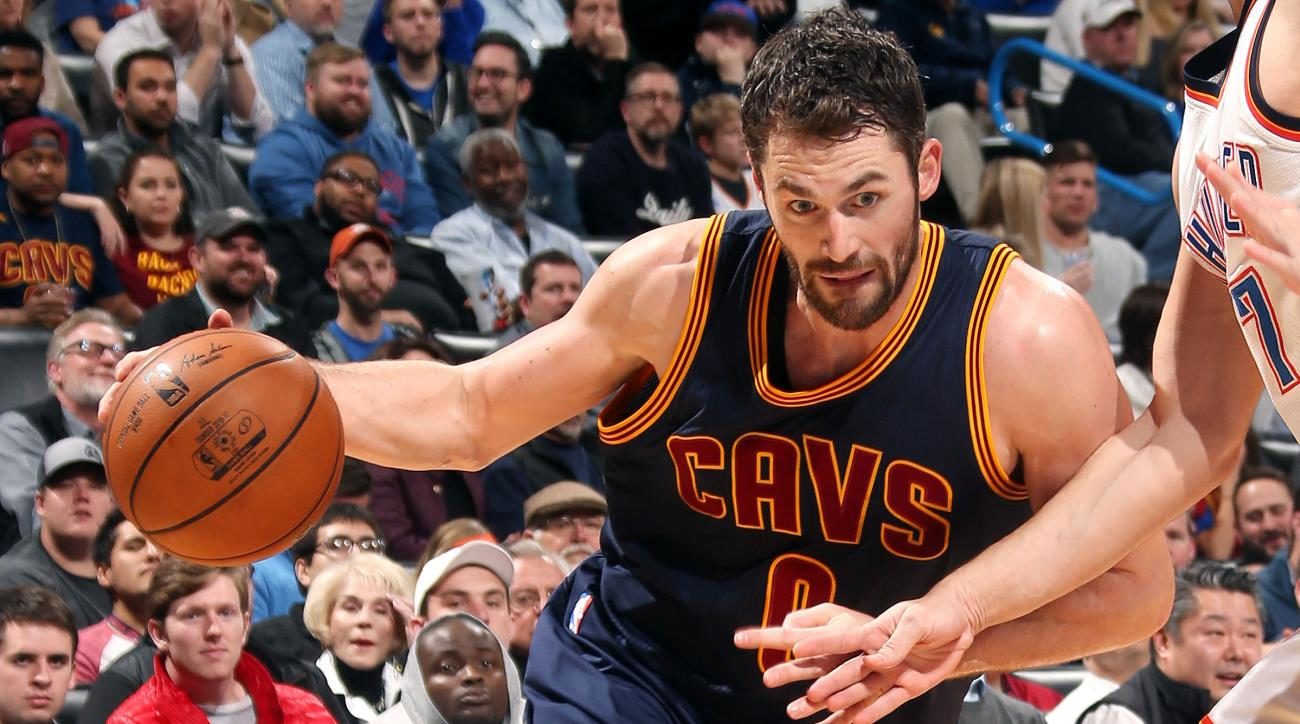 This season, the NBA's defending champion Cleveland Cavaliers have been dealing with a few injuries to their rotation. One member of the team, however, feels confident about his recovery.
Kevin Love, Cleveland's star power forward, recently underwent what he is calling a "very minor surgery" to remove a loose body from his knee. Love's arthroscopic procedure went well, and as ESPN's Dave McMenamin writes in his recent article, he should be healthy in time for a repeat playoff run.
"There's definitely enough time to where I can get into a good rhythm," Love told McMenamin on Friday. "I don't know what the (plan is) as far as other guys resting or me resting going forward, but I imagine between J.R. (Smith) and myself, we'll get out there and get our wind and be ready to go for whenever (the playoffs start) in April."
Like Love, Smith, who is recovering from a fractured thumb injury, is expected to be out until (at least) March. And while Love states that his surgery was "minor," he didn't want to budge on his six-week recovery time frame.
"Every time I've been in a situation like this, usually when they say six weeks, they mean six weeks," Love told ESPN. "As far as how I feel now, I feel great. But I'll go through all the protocol. I'll be back here on the floor, getting the stitches out, before that, getting the swelling down. It's all just part of going through it."
Unfortunately, the injury caused Love, who is having one of the best statistical seasons of his career with 20 points and 11 rebounds per game, to miss this year's NBA All-Star festivities. McMenamin reports that Love, always a competitor, even considered participating in the event on his injured knee.
"There was some human emotion in me," Love said. "I was like, 'I'll go out there and play anyway. And maybe I can get back into the three-point (shootout)."

"But, no. It was an easy decision. I had an 8 a.m. (appointment), the first surgery (available) Tuesday morning, so it was an easy decision."

"I thought for myself, for the team and everybody's best interests, it was good for me to get that week," Love said. "It definitely did buy me some time where there wasn't games where I was able to recover, not miss games, and I put in a week of recovery before I got back."
Love is expected to have his stitches removed over the weekend. After that, he'll progress to lateral exercises and more strenuous activity on the court. As of now, the former UCLA standout tells McMenamin that he has been limited to "linear" running and "real easy shooting".
"It shouldn't be too long before I'm moving around pretty well," Love suggested.
Despite his desires to retain the number one seed in the Eastern Conference, Tyronn Lue, Cavs head coach, won't be rushing Love back from his injury. As of last night, the Cavs are three and a half games ahead of the second-placed Boston Celtics.
"We're going to rest guys coming in March," Lue told McMenamin on Friday. "We're going to rest guys, and the other guys got to step up like we've been doing all season. We'll be ready, but we'll have a decent amount of cushion, I hope so, when we rest those guys. … It's just, we got to be ready to rest guys when it's time to rest."