Kevin Durant says Kyrie Irving is better than Allen Iverson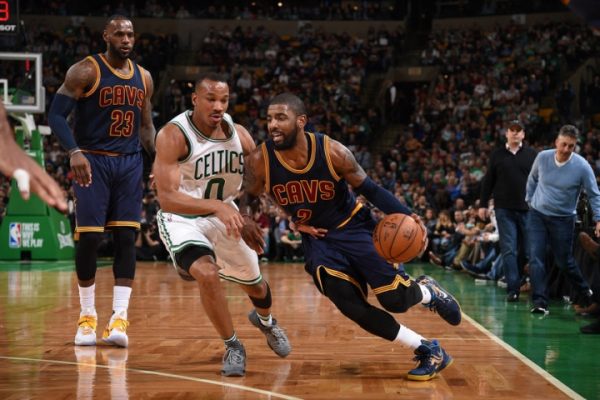 After defeating the Cleveland Cavaliers in this season's NBA Finals by a tally of four games to one, Golden State Warriors forward Kevin Durant took a few moments to sit down with NBA analyst Bill Simmons for a wide-ranging interview.
"The Slim Reaper," as Durant is known, touched on several details of his first NBA championship, including the production of Golden State's bench unit, what it was like guarding LeBron James, and the tenacity of Kyrie Irving.
In fact, after praising his work ethic and style of play in the interview with Simmons, Durant claimed that Irving is a better player than former Philadelphia 76ers great Allen Iverson.
"Kyrie is better than A.I. to me," Durant said. "I'm going like skill-for-skill. I just feel like Kyrie has more skill."
Agree with KD? 🤔 pic.twitter.com/xF8Kd11tmP

— NBA TV (@NBATV) June 14, 2017
It's always difficult to compare players who played in different eras, even if they were only a few years apart. Although Durant certainly boasts a high basketball IQ and can probably see a lot more than we can, each player faced tremendously different teams, and adjusting to their respective play styles helped define how they play each night.