JR Smith says coming back from down 3-1 was harder than recovering from fractured thumb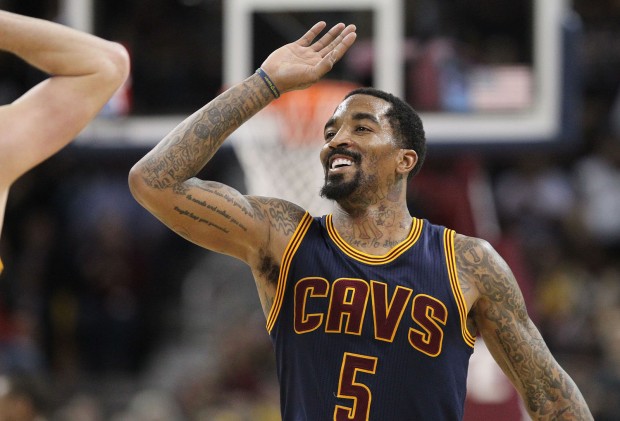 Following the unfortunate news about Andrew Bogut's season-ending injury, the Cavs are still in need of some much-needed depth. Luckily for the Cavs, starting shooting guard J.R. Smith has been recently cleared to resume basketball activities and has participated in his first full practice in 10 weeks.
Smith has not played since Dec. 20 after he fractured his right thumb against the Milwaukee Bucks.
Although his return could definitely add depth to the Cavs' rotation, Smith thinks it could take him some time to regain his rhythm. But while Smith may be a bit rusty, he has not lost his sense of humor.
From Dave McMenamin of ESPN:
"It will be difficult," Smith said, "but being down 3-1 [in the NBA Finals] is difficult."
Jokes aside, it will be crucial for Smith to get back to 100 percent as the Cavs will need his defense and sharp-shooting in the postseason. However, there is still plenty of time left in the regular season for Smith to get back into rhythm before the start of the playoffs.