As the Cleveland Cavaliers begin their rebuild after LeBron James announced he would be signing with the Los Angeles Lakers, adding young talent to the roster needs to be the priority. This means the Cavaliers will need to take risks, and big man Jahlil Okafor is one risk worth taking.
Out of the 11 players signed for next season, five will be 30 years or older by the time the 2018-2019 campaign ends. In fact, the Cavs have only five players on the roster younger than 25, and that's including Okaro White, who never even stepped onto the floor for the team last season.
As of now, $83 million will be paid to Kevin Love, George Hill, Tristan Thompson, J.R. Smith, and Kyle Korver next year. Ideally, all would be traded before the season begins in order to give younger players more minutes. However, their contracts make them all difficult to move.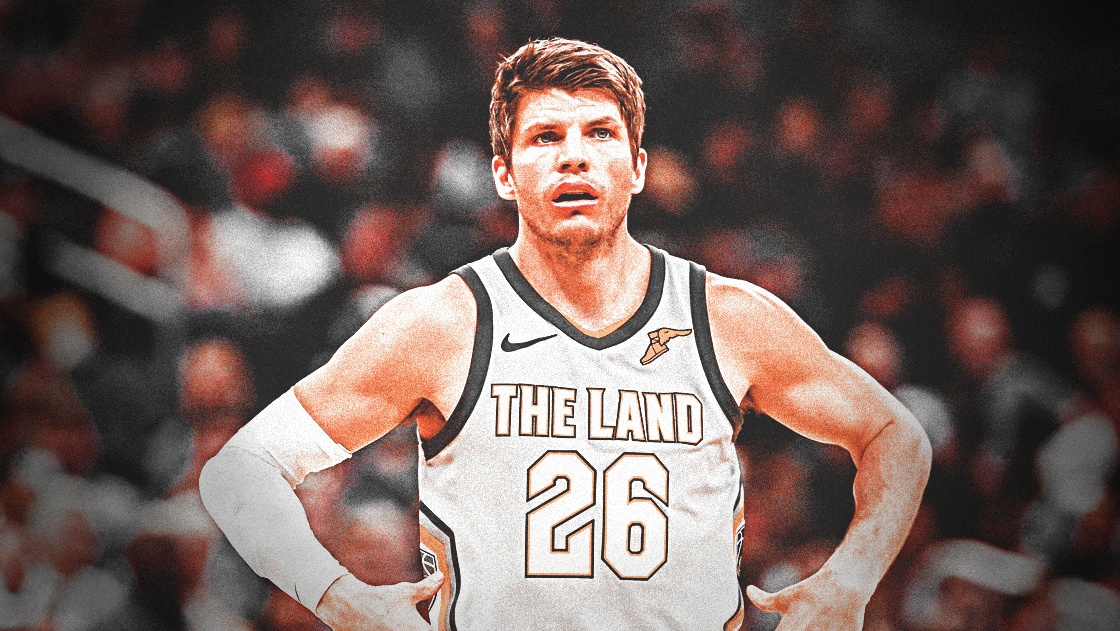 Love and Korver would be easiest to deal, as they can both help contending teams. Hill and Smith's contracts both become essentially expiring next season, giving them some value for cap-needy teams. Thompson, however, is a negative trade asset, as he is not a great player and his contract extends through the 2019-2020 season.
This is all to say that whether the top of the roster is churned or not, Cleveland needs younger and cheaper options to build their team. The center position is especially in need, as Thompson and second-year player Ante Zizic are the only true big men on the roster. Zizic played quite well when he was actually on the court, but averaged only 6.7 minutes in 32 games. He has a lot of potential to develop into a very good center, but he may not be ready for a massively increased role next season.
So the Cavs need a young center who can play significant minutes, whether starting or coming off the bench. There aren't exactly many options, with the NBA shifting ever more quickly towards making the traditional center obsolete.
Former third overall pick Jahlil Okafor is a victim of this shift. He was a dominant big man at Duke, leading the Blue Devils to a national championship during his freshman season. He was drafted third by the Philadelphia 76ers in the 2015 NBA Draft, and made an instant impact, making the 2015-2016 All-Rookie Team. He averaged 17.5 points, 7 rebounds, and 1.2 blocks in 30 minutes per game.
On paper, Okafor looked like a fantastic young player who would lead the Sixers for years to come.
However, things quickly changed for Okafor. After both he and Nerlens Noel averaged around 30 minutes per night in 2015-2017, Noel was traded to the Dallas Mavericks one-fourth of the way through the season. This would have opened up even more playing time for Okafor, if not for Dario Saric and Joel Embiid.
Saric was a highly-touted foreign prospect from Croatia who made the All-Rooke Team in his inaugrual campaign, averaging 12.8 points, 6.3 rebounds, and 2.2 assists in 26 minutes per game. But Saric is a power forward and Okafor a center. Playing time shouldn't be a problem.
That would have been the case if Philadelphia had not drafted another center third overall in 2014. Embiid suffered through multiple injuires and was not able to play until 2016-2017. And even then, he was only able to suit up for 31 contests, averaging 20.2 points, 7.9 rebounds, 2.1 assists, and 2.5 blocks in 25 minutes. Even coming off of injury, Embiid clearly had more potential, given that he had an inch on Okafor, a very nice three-point shot for a center, and was a far superior defender.
Okafor's playing time fell to 23 minutes per game, and he took five fewer shots per contest. Because of this, his numbers fell to 11.8 points and 4.8 rebounds.
The next season, Philly no longer viewed Okafor as part of their future, and traded him, along with Nik Stauskas and a second-round pick, to the Brooklyn Nets in exchange for Trevor Booker. To give an idea of how much the 76ers valued Okafor and Stauskas, Booker played for the Indiana Pacers last season and is now a free agent. Philly has nothing to show for the trade.
Before being dealt, Okafor played in just two games. In 26 games after joining the Nets, Okafor averaged fewer than 13 minutes per game, scoring 6.4 points and grabbing 2.9 rebounds while shooting 57 percent from the field.
Okafor is now an unrestricted free agent, and Brooklyn has not shown any interest in re-signing him, as they have a younger and better option in Jarrett Allen. Okafor doesn't seem to have much of a market, but that's a good thing for Cleveland.
Okafor's value has never been lower, but he isn't completely to blame. Yes, he lacks any semblance of an outside game which is huge negative in today's game, and he has earned a reputation for being lethargic on defense. However, he is still just 22-years-old and a very skilled and efficient post scorer.
His fluid athleticism and soft inside touch, combined with a solid mid-range jumper, make him a very tough player to guard because he is 6-foot-11, 260-lbs. If Okafor was drafted even a decade earlier, he would play for 35 minutes per game and be a perennial All-Star.
At first glance, his stats look much worse than what they were  during his rookie season. But the primary reason for this has been playing time (or a lack thereof). If his playing time is extrapolated to his rookie season minutes, his stats become extremely similar, and in some cases even better. He shot 57 percent from the field last season, compared to a still-impressive 51 percent from his rookie year.
Okafor is a young player who has shown he can play well if given the opportunity. He won't cost much to acquire, and the possible reward is well worth the price. If Okafor can become a better defender, he can play for extended periods of time against the league's top big men.
Playing Okafor off the bench instead of Tristan Thompson is far better for Cleveland's future, because Okafor at least has a small chance of developing into a key player down the line. Thompson does not.
The Cavs already have Ante Zizic as a young center prospect, but Okafor has proven his worth in the league already. Signing him would improve the Cavaliers' big man group and give some more hope for the future.