J.R. Smith's MRI results come back clean, status still unclear for Game 3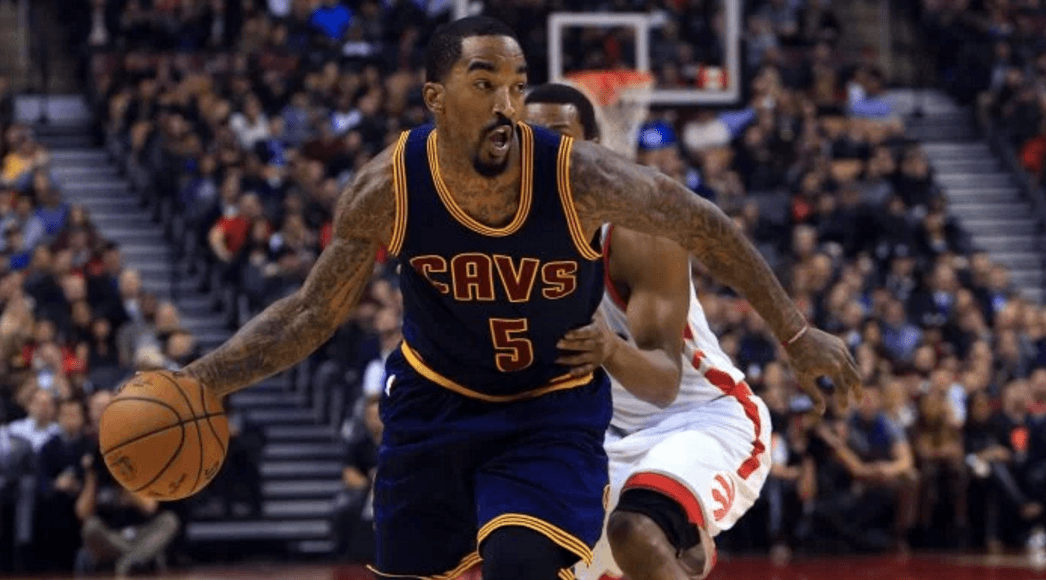 Cleveland Cavaliers marksman J.R. Smith suffered a left hamstring injury in the first half of Monday's 117-111 Game 2 win over the Indiana Pacers.
By most accounts, Smith's injury doesn't seem to be that serious. This morning, his MRI results came back negative. Shortly after today's practice, Allie Clifton of Fox Sports Ohio caught up with the smooth-shooting guard to get an update on his status for Game 3. Smith tells Clifton that his hamstring feels fine, but his availabilty for tomorrow's meeting in Indianapolis is still unclear.
.@TheRealJRSmith moving well… #Cavs

Says he feels good but won't know until GAMETIME abt playing – MRI came back fine this AM he says. pic.twitter.com/Hu11D8hSy5

— Allie Clifton (@FSOAllieOop) April 19, 2017
Smith tells Clifton that the injury and subsequent examinations happened so fast that he didn't have time to congratulate Iman Shumpert, who recorded five points and one steal in his 2016-17 NBA Playoffs debut, for his stellar performance against Paul George.
(Swish cont): says everything happened so fast that he didn't get a chance to talk to Shump at half of game 2 – "did a helluva job". #Cavs

— Allie Clifton (@FSOAllieOop) April 19, 2017
Game 3 is set for Thursday at 7:00 p.m. EST inside Bankers Life Fieldhouse. Fans can watch the game live on TNT and Fox Sports Ohio. As always, thank you for reading and be sure to keep your browsers locked on Cavs Nation for more updates as they become available.