J.R. Smith Reveals His True Feelings On The NBA's Real MVP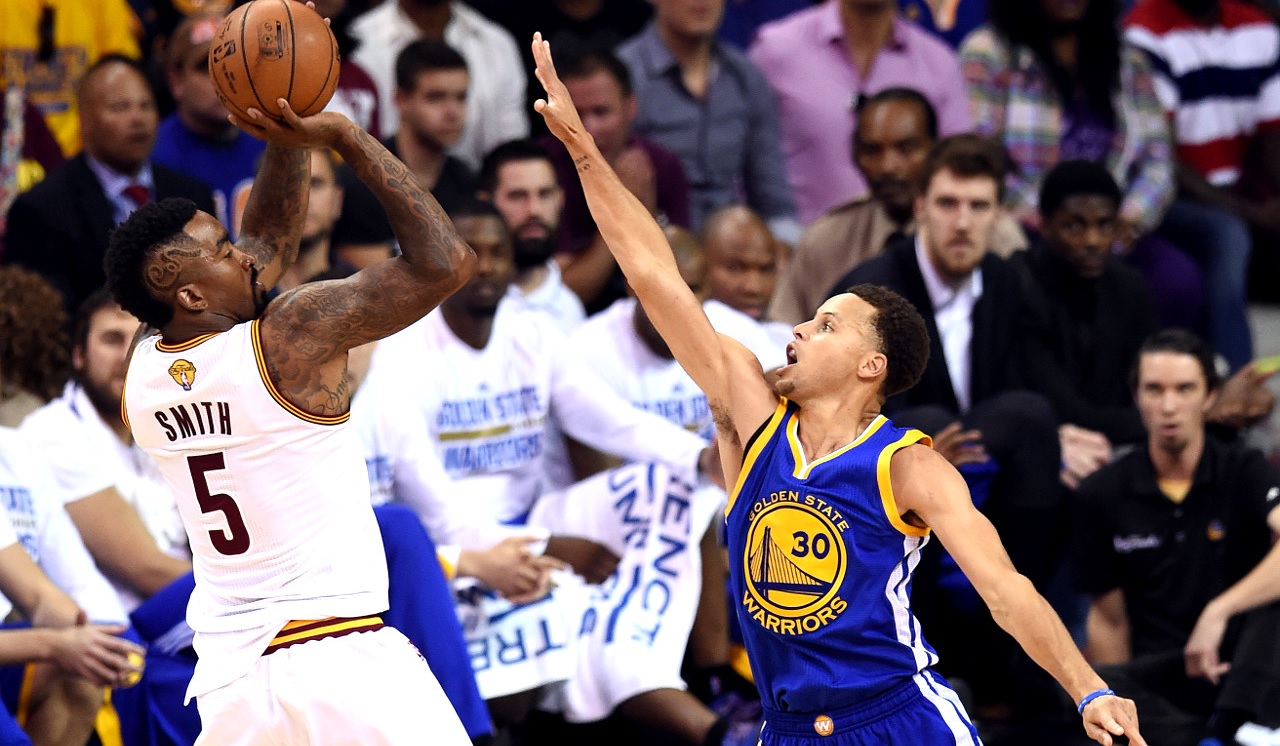 The NBA had its first unanimous MVP this season by giving Stephen Curry the award with every single first-place vote.
Earlier this postseason, LeBron spoke out about what being the MVP really means in today's NBA, and caused quote the arguments between supporters and haters. He later cleared up what he really meant.
RELATED: VIDEO: Coach Tyronn Lue Refuses To Reveal If Kevin Love Will Start Or Come Off Bench
J.R. Smith chimed in on who he thinks this season's MVP, and he stayed loyal to the Cavs while also making some great points.
Per Michael Singer of USA TODAY Sports:
"Other than LeBron, I don't really know who else to vote for," Smith said on Thursday ahead of Game 4. "I mean somebody who does everything for a team, whether it's scoring, getting stops, rebounds, steals, blocked shots. There's not more of a complete player, so I don't see how he couldn't be the most valuable."

"If I couldn't vote for somebody on my own team I'd probably vote for a guy like Russ (Westbrook). I mean, he's energy, effort, consistently, got the total package. You gotta go for a guy like that."
RELATED: Cavs Received A Very Surprising Tongue Lashing From An Unlikely Source After Game 2 Loss
Smith, however, isn't discount Curry as one of the best players in the NBA today, saying that he's definitely in his top five.
"Would he be in my Top-5? I mean, yeah, he's very valuable to the team, to what they do. If you take him out of the equation I think they're a totally different team, but I mean he would definitely be in there. Absolutely."