Heading into the 2018-19 season, the Cleveland Cavaliers have a new identity, one that does not include No. 23 on its roster. The departure of franchise leader LeBron James to the Los Angeles Lakers forced the Cavs to recalibrate their plans for the future and but they aren't rebuilding just yet.
One of the players most affected by this new status quo is J.R. Smith who will have to adjust to playing with younger players around him and the possibility that he could be out of the starting lineup for the first time in recent years.
Smith shouldn't be surprised to find that his playing time will be eaten up by the young ones as he looks for other ways to contribute to the team via a new role for the new-look Wine and Gold.
Trading him is close to impossible after his Finals Game 1 gaffe practically ruined any chance of the Cavs shipping him off to another team. Add to that his $14.7 million contract next season and his $15.6 million for 2019-20, and you can see that Smith has become the most untradeable player on the Cavs roster in the upcoming season.
In turn, that likely means the franchise has to figure out a new role for him, even if it prefers to move on from the veteran guard. Obviously, that's pure conjecture.
By way of Clutch Points and Cavs Nation writer Tomer Azarly, through Joe Vardon of Cleveland.com, Smith may be having a difficult time finding a role with the Cavs since the shooting guard spot is likely going to be given to David Nwaba, Rodney Hood or, depending on coach Tyronn Lue's game plan for next season, George Hill.
. @clevelanddotcom's @joevardon on #Cavs' J.R. Smith (3/6) – "…Of those 4 players, you could see 3 of them starting and none of them are named J.R.
In the second unit, you've got Clarkson, Korver, Tristan – I'm assuming Nance Jr. starts – Channing, and Zizic…"

— Tomer Azarly (@TomerAzarly) August 5, 2018
Since J.R. Smith is stuck in Cleveland and vice versa, there is a role that he can play for the team which should increase his value and might even improve his game on the court even though it is not the one that most people will see coming.
J.R. Smith the Mentor
The 14-year veteran should look at their roster and realize that he can be a mentor to all their young players who need guidance. Guys like Collin Sexton, Jordan Clarkson, Cedi Osman, Larry Nance Jr. and Ante Zizic could use more help in becoming better shooters and in preparing themselves for games.
But for someone who just made the biggest blunder in Finals history, many are going to doubt that mentoring should be Smith's job with the Cavs kiddies especially since most of them were right there when it happened.
Then again, his vast experience should prove to be valuable to a number of them given that he's been through a lot of playoff battles over the years while they only have a tiny bit of experience of what it's like to play at the highest level. In Sexton's case, Smith will be a welcome mentor to someone who has yet to set foot on an NBA hardwood as a professional.
The new role should reinvigorate Smith to appreciate playing the game once again. Rather than chasing after a championship, he knows he has an opportunity to give back to the game in the twilight of his career.
Smith is at that stage where he should no longer be concerned only by how many points he scores or how much playing time he has. The focus of his career now should be on giving back to the next generation of players. Though Cleveland will be looking to develop the new kids on the block, there's more than enough room for a veteran such as Smith to play a role in shaping the team's future. He has been around long enough to teach them a thing or two about how has been able to stick around longer than most players.
J.R. Smith Will Be Better
But Smith should know that being a teacher benefits more than just the student. Teaching and mentoring benefits the one giving the instructions as well. The shooting guard could find himself becoming a sharper version of himself as he becomes increasingly aware that there are now those who look up to him for guidance on and off the court.
Smith is a specialist. Over the past few years, he has been labeled as a marksman from three-point range even though he started his career as an athletic guard, capable of some of the best highlights of the night. Though he is a streak shooter of the highest order, he has been able to extend his career by playing with James and taking advantage of opportunities afforded to him by finding open spots from beyond the arc.
Rather than be a player who simply feeds off of the work of his more talented teammates, Smith should diversify his game once again. He can showcase a little bit of what made him a reliable scorer when he used to play for the Denver Nuggets and even during the early stages of his New York Knicks stint as well.
He has the dribbling ability to drive to the middle of the lane to create a shot for himself or for someone else. And even if the lane is clogged, he can pull up for a mid-range jumper which he has in his arsenal.
Rather than stay outside the three-point line and wait for a pass, he could be more aggressive in doing other things that he hasn't showcased in his game in years.
Better Smith, Better Cavs
As Smith develops into a mentor to the Cavaliers younger players, Lue won't have to worry about hurting the feelings of the 6-foot-5 guard when he comes off the bench again just like in years past.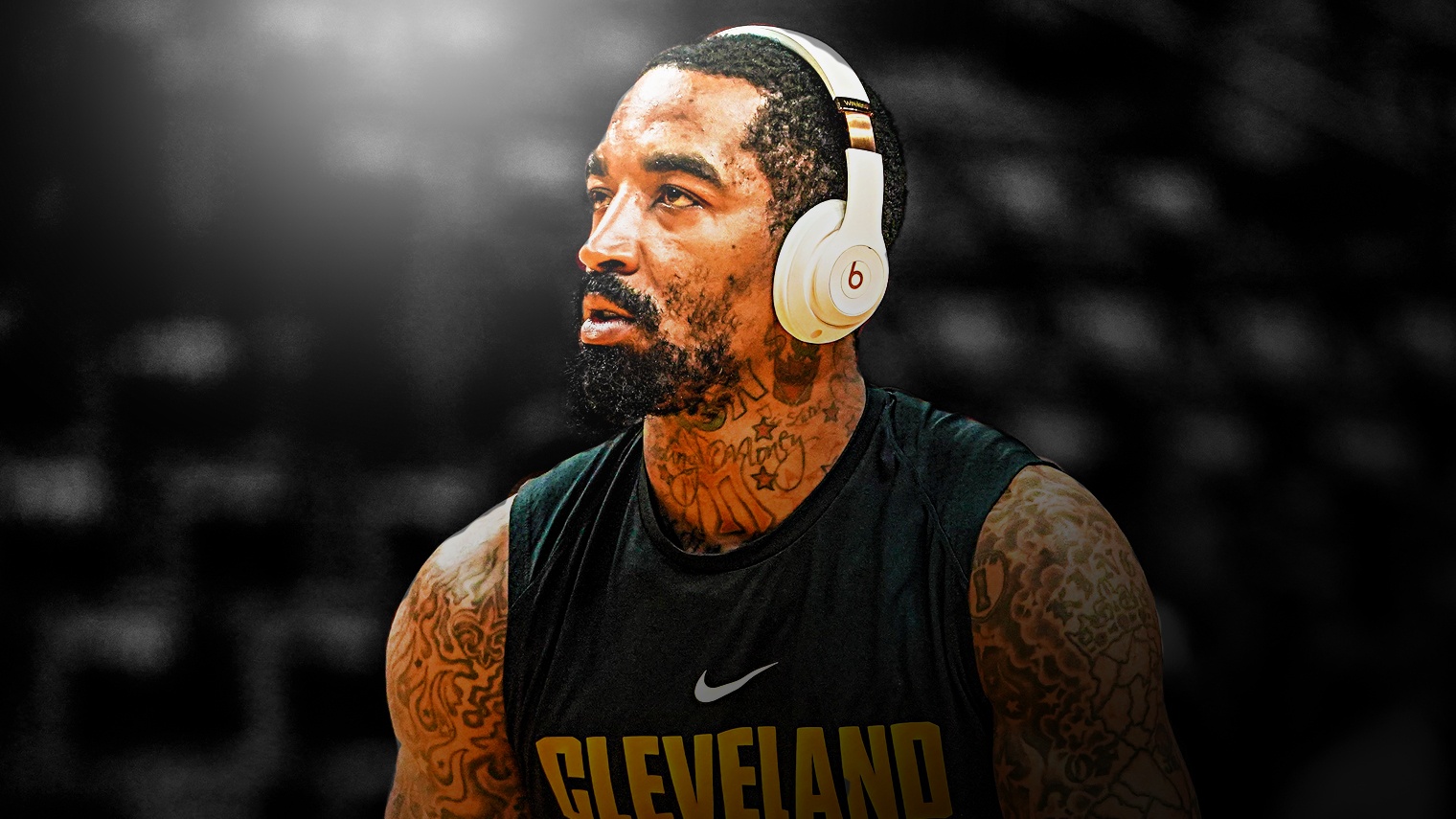 If the coaches can sell Smith on the idea that he will better serve the team by being a reserve and taking the kids under his wing, don't be surprised to see a more mature player this coming season.
He has the talent to play longer than he already has in this league but he can extend it further by becoming a mentor and realize that he has a lot more to contribute to the team than just shooting threes.
Who knows? We may yet see J.R. Smith bounce back from his poor reputation while having a career year at the same time.