J.R. Smith holds prematurely-born daughter for first time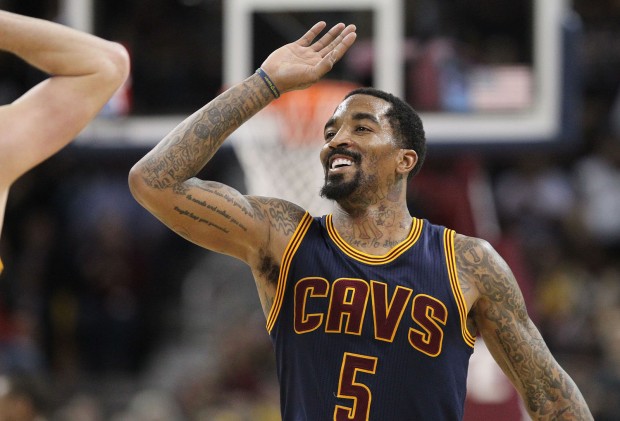 On Monday, as the NBA's defending champion Cleveland Cavaliers prepared for their road game against the Washington Wizards inside the Verizon Center, J.R. Smith shared some great news with his 2.7 million Instagram followers.
Smith was finally able to hold his daughter, Dakota, who was born five months prematurely in January. The smooth-shooting two-guard posted a photo to share the news.
"Today is one of the greatest days of my life. Today I get to hold my youngest for the first time! GOD is GREAT! #DakotaStrong"
In January, Smith and his wife, Jewel Harris, posted a video to share the difficult news about the premature birth, saying:
"We know a lot of you guys congratulated us on the expectancy of our little baby girl, but we had her five months early."

"We know we're not the only family going through this, who has been through this or who will ever go through it," Harris said in the video. "That's why we decided to share what we've been going through with you guys. Please keep us in your prayers, and we'll do the same for everybody else."
.@TheRealJRSmith and his wife share difficult family news. pic.twitter.com/efNsDANUo8

— UNINTERRUPTED (@uninterrupted) January 7, 2017
It's a great sign that doctors have deemed Dakota strong enough to be held. "Swish," as Smith is affectionately known, seemed to ooze with happiness as he held his youngest daughter. Let's continue to keep this family in our thoughts and prayers.