Update: J.R. Smith on the fast-track to recovery, now on target for March return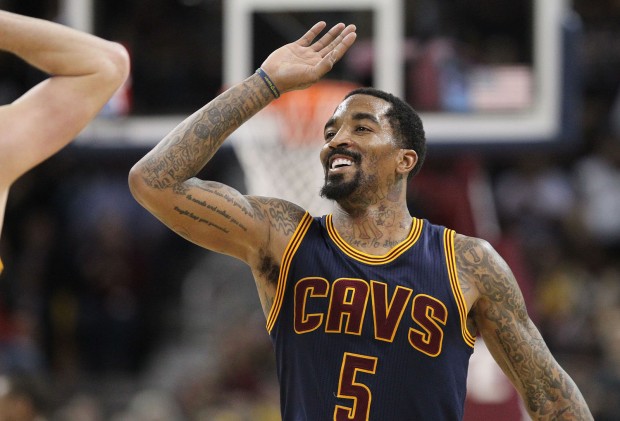 The long-awaited return of J.R. Smith to the Cleveland Cavaliers' rotation could be coming sooner than expected, according to ESPN's Chris Haynes and Dave McMenamin.
Smith, now in his 13th season, has been rehabbing from a right thumb fracture that he suffered in late December. League sources tell ESPN that the smooth-shooting two guard is progressing well in his recovery. In fact, "Swish," as Smith is affectionately known, could be back on the court as early as next month.
An excerpt from ESPN's recent article indicates that Smith is on the fast-track to a return.
A team source told ESPN that Smith will have his right thumb reimaged during the All-Star break, and that could adjust his timeline. Asked to characterize Smith's rehab process so far, the source said, 'great.'"

"Smith is shooting with the injured hand without severe pain, sources said. He is in the process of strengthening the wrist and thumb area along with trying to get his conditioning up to speed."

"Assuming Smith is able to return by mid-March, he would have roughly 16 games to regain his form before the postseason begins."
On the season, Smith is averaging 8.6 points, 2.1 rebounds, and 1.2 assists per game. When the savvy two-way player does return, the Cavs will welcome his 33.7 percent shooting from the field and 36.2 percent mark from beyond the three-point line with open arms.