In the first quarter on Monday, it seemed like the Cavs were destined to fall short in the Eastern Conference Finals against the Boston Celtics, but things changed afterwards. Cleveland's role players were crucial in winning the game, when early on it looked as if they would be responsible for losing it.
Nevertheless, it took a superhuman effort from LeBron James, but the Cleveland Cavaliers are back in the NBA Finals for the fourth consecutive year.
The Cavaliers were outscored by the Celtics 26-18 in the first quarter. LeBron James scored Cleveland's first seven points, and 12 of their 18. The only Cavs players aside from James to make a field goal in the first period were Jeff Green and Larry Nance Jr. Green's layup didn't occur until there was 4:46 remaining on the clock. James was 4-8, the rest of the team was 1-7.
It was not a promising start. It looked like LeBron James was going to have another legendary game and his supporting cast was going to let him down again. But the role players began to pick up their play in the second quarter. James took just four field goals in the second period, making two of them. He focused on getting his teammates involved, and Jeff Green in particular began to get into a rhythm.
The other Cavs were a combined 7-14 from the field in quarter two. 21 points as a team in a quarter isn't great, but Cleveland outscored Boston by four and cut the deficit to four going into halftime. In the first half, Green scored nine points on 4-7 shooting. With Kevin Love injured, Green started in his place and was crucial to the Cavaliers' win.
The Cavs did not play well at all in the first half, but were down by only four points at the break. Now, the focus shifted to avoiding another third-quarter swoon. Cleveland has allowed games to get away from them with some abysmal third quarter performances, and they could simply not afford to repeat that trend on Sunday.
Offensively, the second half started much like the first. The Cavs didn't make a field goal for nearly five minutes, when J.R. Smith hit a three-pointer with 7:21 remaining to make it 44-47 Boston. After a Smith steal, Jeff Green completed an and-1 to tie it up. Two minutes later, Green would hit his first three-point shot of the contest to give Cleveland the lead, 53-51. With 37 seconds left, James scored the final points of the quarter when he nailed a shot from beyond the arc, and the Cavs entered the fourth quarter up 59-56.
With 6:04 left in the fourth, Jayson Tatum made a three-pointer to give Boston a 72-71 lead, but that would be the final time the Celtics lead. On the very next possession, Jeff Green made his second three to make it 74-72, and Cleveland didn't look back. As time wound down, Boston's youth and inexperience began to show. The Celtics committed unnecessary fouls, took bad shots early in the possession, and looked very nervous overall.
The dagger came with 1:04 remaining. With the Cavs up 71-64, James picked up a head of steam and went for a layup. Marcus Morris wrapped his arms around James' shoulders and did everything in his power to drag him down. James was clearly slowed by Morris but he was able to make the shot, and sank the free throw to put his team up by 10.
When the dust settled, Cleveland had won, 87-79 — a hard-fought victory in a game where neither team played well. LeBron James scored a total of 35 points on 12-24 shooting to go along with 15 rebounds, nine assists, and two blocks, including an epic full-court stare-down of Terry Rozier.
Green finished with 19 points on 7-14 shooting and added eight rebounds. Green went 2-7 from beyond the arc, which accounted for all of his misses on the night. Three-point shooting is something that he has struggled with throughout his entire career, and it exemplifies how good he could be if he could just fix a few things about his game.
The Cavs' third-leading scorer was Tristan Thompson, who finished with 10 points and nine rebounds in a bounce-back performance. George Hill, Kyle Korver, and Larry Nance Jr. were the only other players to score for Cleveland, combining for 11 points.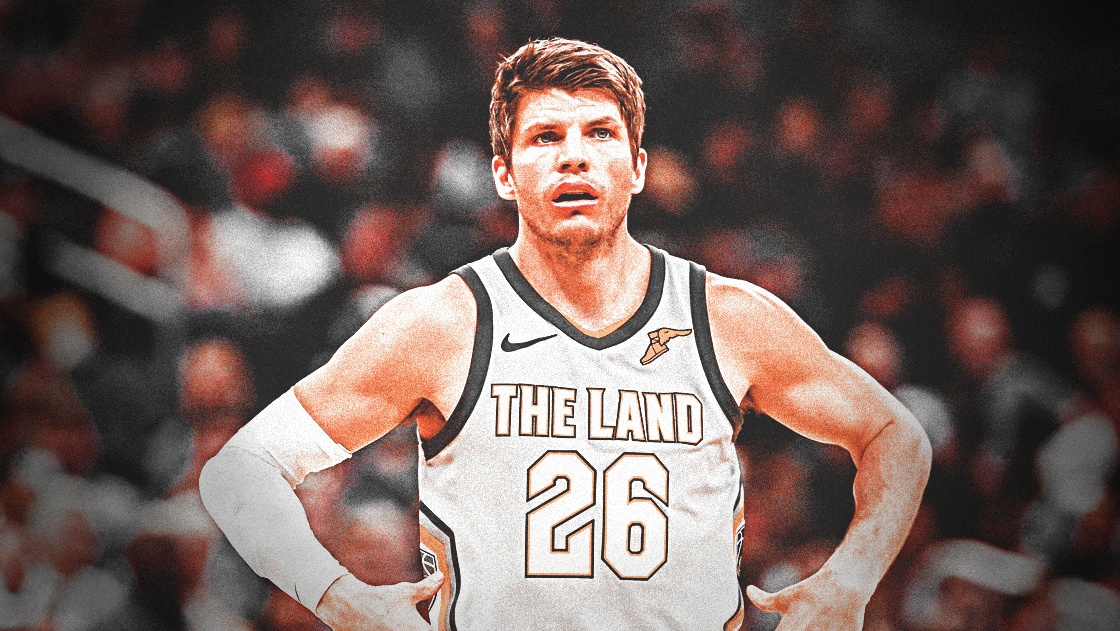 The Cavs as a total went 30-66 (46%) from the field, 9-35 (27%) from beyond the arc, and 18-25 (72%) from the stripe. Those shooting percentages usually won't be enough to win a playoff game, but the Celtics were even worse. 29-85 (34%) from the field, 7-39(18%) from deep, and 14-19 (73%) from the line.
Some of this can be attributed to the Cavs' active defense, but Cleveland should consider themselves very fortunate that Boston had an even poorer offensive night than they did.
Batman needs a sidekick to be an effective crime-stopper. Robin was out of commission for game 7, but Jeff Green claimed the title of Nightwing in his stead. The Cavs will need all three to be at the top of their game if they want to best the Warriors in the NBA Finals.