Isaiah Thomas appears to have reached for Kevin Love's ankle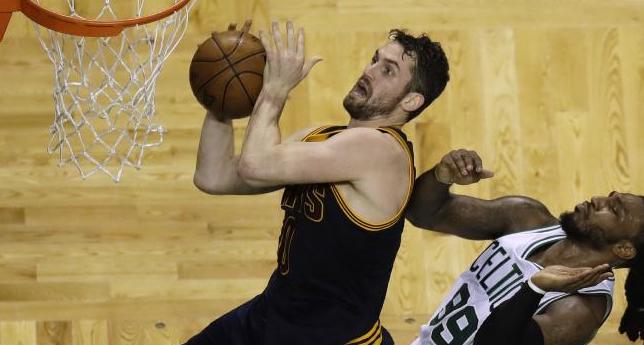 Last night's Game 1 matchup of the Eastern Conference Finals between the defending champion Cleveland Cavaliers and Boston Celtics started to get a bit chippy in the second half. In fact, late in the third quarter, Tristan Thompson and Isaiah Thomas got into a bit of an on-court scuffle and had to be separated.
Thomas wasn't finished there, however. With 3:18 remaining in the third quarter, the 5'9″ point guard appeared to reach for Kevin Love's ankle as he turned to run up the court after a missed shot. Fans on social media immediately erupted in anger, with many users dubbing Thomas a "dirty player."
— Joe Noga (@JoeNogaCLE) May 18, 2017
Nevertheless, Love went on to finish with a new postseason-high in scoring last night. "K-Love," as he is known, racked up 32 points (6-of-9 from beyond the arc), 12 rebounds, one block, and one steal in his 34 minutes of playing time.
Game 2 of the Eastern Conference Finals is scheduled for an 8:30 p.m. tip on Friday night, right back inside TD Garden. Will the chippy nature of this series live on? Or will the champs simply continue asserting their dominance?