Iman Shumpert took last night's loss to the Hawks personal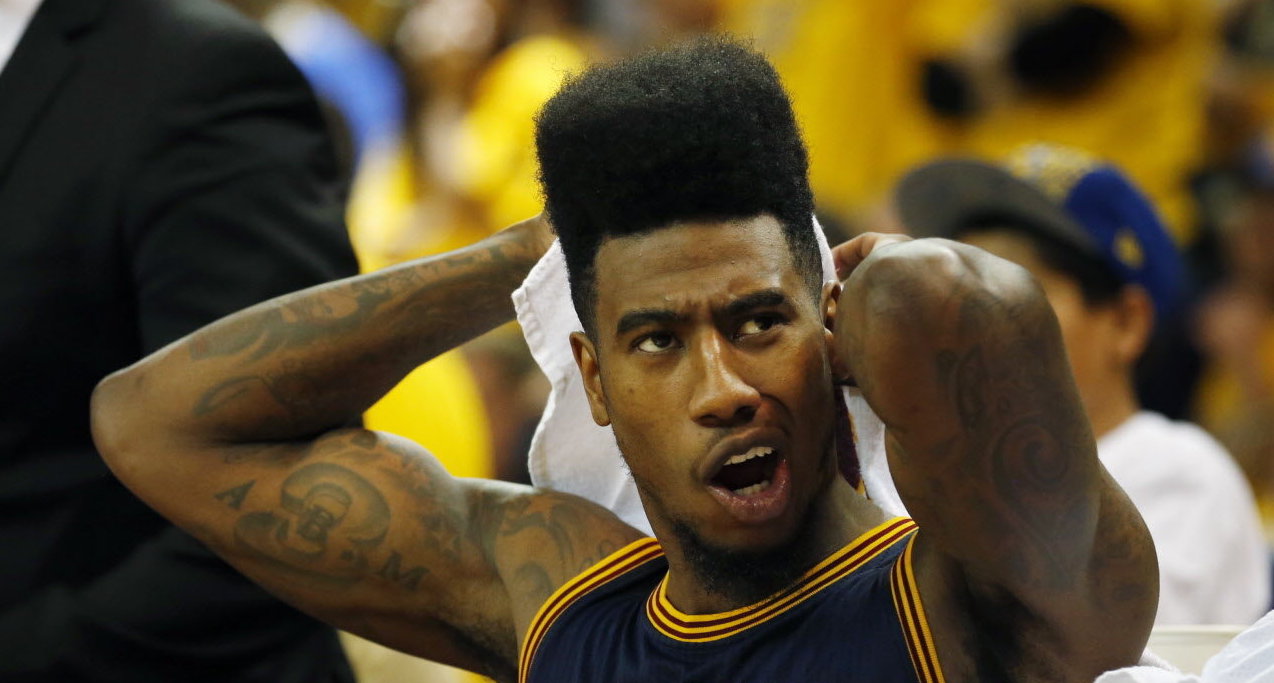 Last night, the Cleveland Cavaliers hosted a shorthanded Atlanta Hawks squad inside Quicken Loans Arena, resulting in a rather embarrassing 114-100 loss for the home team.
The Hawks were without several members of their starting rotation last night, including Dwight Howard (rest), Kent Bazemore (knee bruise), and Dennis Schroder (foot sprain), but that didn't slow them down much.
Cavs guard Iman Shumpert, who recorded zero points while missing his only shot from the field and one rebound in his six minutes of playing time against the Hawks, took the loss personally. "Shump," as Shumpert is affectionately known amongst his fans and followers, was in the gym getting up shots and sprinting the floor long after the game was over.
During his post-game availability, Cavs head coach Tyronn Lue spoke to members of the media with regards to Shumpert's performance against the Hawks. The second-year coach says last night's debacle wasn't Shumpert's fault.
Via Chris Fedor of Cleveland.com:
"Just defensively get back to being a stopper," Lue said of Shumpert. "Of course, it wasn't Shump's fault. Just something we were trying to do different and it didn't work either. He's OK."
Shumpert, who was recently removed from the Cavaliers' starting lineup due to J.R. Smith's return from a thumb fracture, has been struggling with his three-point shot as of late. Through Cleveland's first 62 games, the savvy defenseman made at least two triples in 24 games. Now, in his last 11 games, Shumpert is making one or less.
Obviously, the Cavs will need more production from Shumpert going forward, but he knows that. We simply can't place the blame for last night's loss solely on his shoulders. However, with the playoffs approaching fast, Shumpert and the Cavs don't have much time left to sort their various issues.
"We need more from everyone on a night like this," Lue said of his team. "Having a big game like we had in Boston and coming back, traveling and then coming in, we needed a spark from our bench. We didn't get it. Their bench hurt us pretty bad. These are nights where we need guys to step up and be better."